Begin and stay uplifted all through this day with scriptures and power-packed prayer points, that keeps your Spirit in tune with God. This short and brief Daily Bible Text and Prayers for today is made available to you, and your loved ones for your daily inspirations.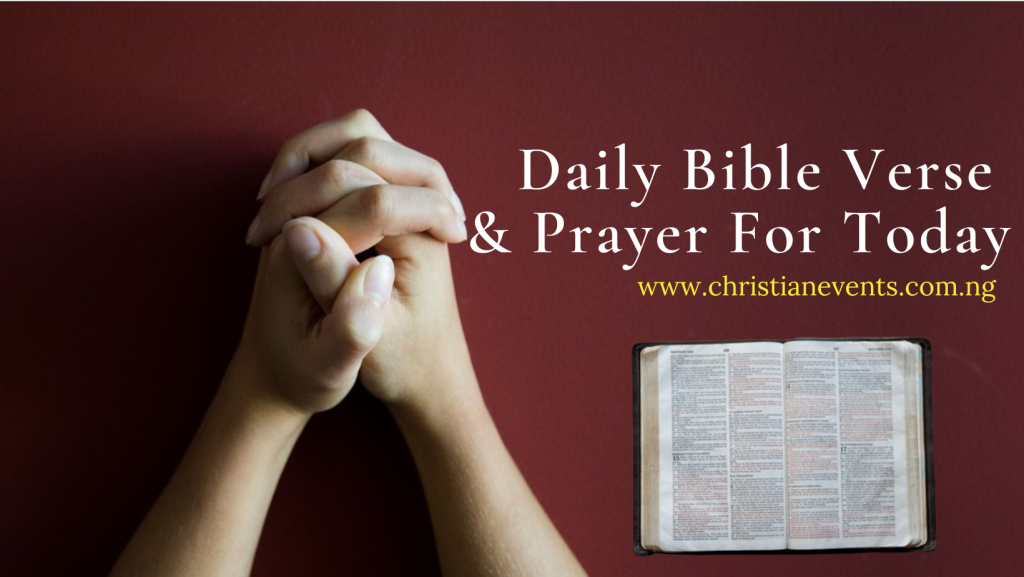 Daily Bible Text for Today: Isaiah 32:15-17, NIV
…till the Spirit is poured on us from on high, and the desert becomes a fertile field, and the fertile field seems like a forest. The Lord's justice will dwell in the desert, his righteousness live in the fertile field. The fruit of that righteousness will be peace; its effect will be quietness and confidence forever.
Prayer Points for Today 21St March 2023.
Lord our God, we look to your Holy Spirit. Unite us with your Spirit, we pray. May we be children of your Spirit, ruled throughout our lives by your Spirit. There is so much else around us wanting to teach us and claiming to represent the truth, and we are full of fear unless help comes from your Spirit alone.
Your Spirit comes to us as helper and comforter, who helps us find the way to go.
Hear us, your children, whom you want to lead and whose Savior you want to be through Jesus Christ, our Lord. Amen.
"So tell them, 'As surely as I live, declares the LORD, I will do to you the very thing I heard you say: " Numbers 14:28 (NIV)
This daily Bible verse and Intercessory guide are published by Plough Publishing House (NY), an independent publisher of books on faith, society, and spiritual life. See more.