Begin and stay uplifted all through this day with scriptures and power-packed prayer points, that keeps your Spirit in tune with God. This short and brief Daily Bible Text and Prayers for today is made available to you, and your loved ones for your daily inspirations.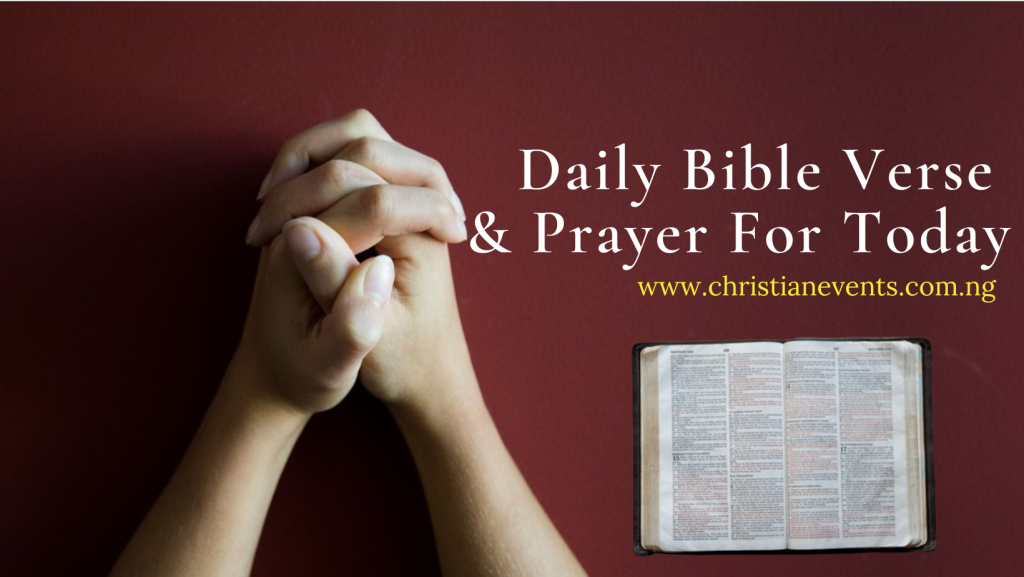 Daily Bible Text for Today: 2 Peter 3:9, NEB
It is not that the Lord is slow in fulfilling his promise, as some suppose, but that he is very patient with you, because it is not his will for any to be lost, but for all to come to repentance.
Prayer Points for Today 26Th March 2023.
Dear Father in heaven, we thank you with all our hearts that you have given us your living promise. We thank you that again and again our faith can receive a clearer vision through this promise. For you have promised that at last the greatest day of all will come, will conquer the whole world, and bring salvation to all people to the glory of your name as Father throughout all nations.
Strengthen us in every way, especially when we are in need and distress. Strengthen the sick and those who are tempted. May they wait in expectation for fulfillment of the promise, and may they see help come. May your name, Lord God, be honored among us. May your kingdom come and your will be done on earth as in heaven. Amen.
"So tell them, 'As surely as I live, declares the LORD, I will do to you the very thing I heard you say: " Numbers 14:28 (NIV)
This daily Bible verse and Intercessory guide are published by Plough Publishing House (NY), an independent publisher of books on faith, society, and spiritual life. See more.