Begin and stay uplifted all through this day with scriptures and power-packed prayer points, that keeps your Spirit in tune with God. This short and brief Daily Bible Text and Prayers for today is made available to you, and your loved ones for your daily inspirations.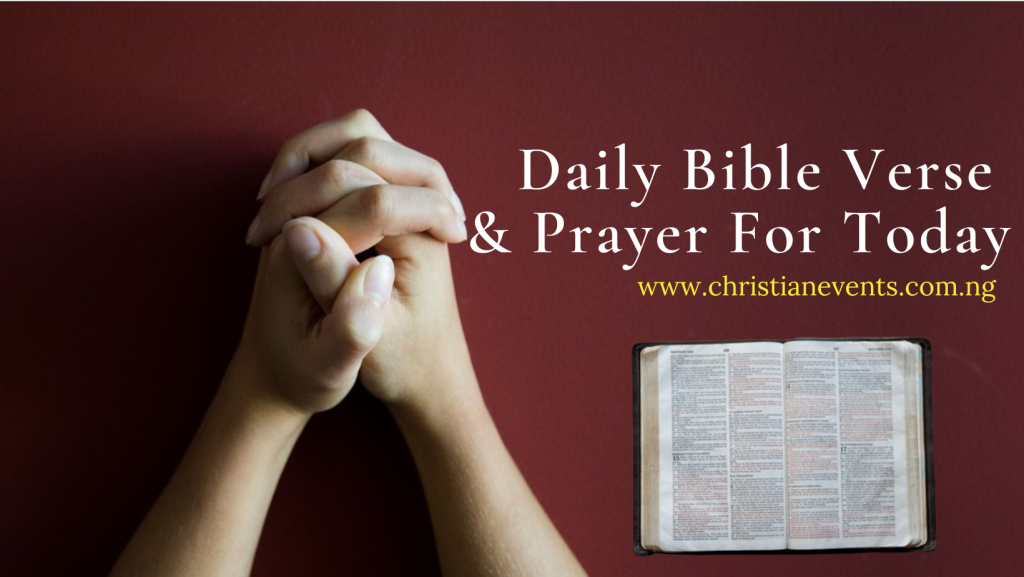 Daily Bible Text for Today: Psalm 103:13–14, NIV
As a father has compassion on his children, so the Lord has compassion on those who fear him; for he knows how we are formed, he remembers that we are dust.
Prayer Points for Today 25Th March 2023.
Lord our God, merciful God and almighty Father in heaven, we beseech you, look upon us as your children. For in spite of everything, all of us are allowed to be your children and to praise you for all the good you are doing and for all you still want to do for us.
Hear our prayer as we come to you with particular concerns, asking for your will to be done in us, for everything to be carried out according to your good purpose, that we may be joyful even in hard and serious times and may hold fast to what you have promised. Amen.
"So tell them, 'As surely as I live, declares the LORD, I will do to you the very thing I heard you say: " Numbers 14:28 (NIV)
This daily Bible verse and Intercessory guide are published by Plough Publishing House (NY), an independent publisher of books on faith, society, and spiritual life. See more.