Luke 23:46-47 KJV
And when Jesus had cried with a loud voice, he said, Father, into thy hands I commend my spirit: and having said thus, he gave up the ghost. Now when the centurion saw what was done, he glorified God, saying, Certainly this was a righteous man.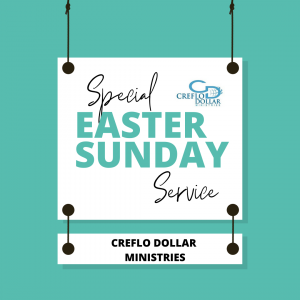 The entire Creflo Dollar Ministries Family rejoice and praise the name of the savior……This is the day the Lord has made, we therefore rejoice in celebration of the death and resurrection of Christ.
To join  Creflo Dollar Easter Sunday Service, please click the play button below.