WATCH COZA REFRESH MAY 2022 EDITION WITH REVEREND BIODUN FATOYINBO LIVE ONLINE.
In the last day, that great day of the feast, Jesus stood and cried, saying, If any man thirst, let him come unto me, and drink." – John 7:37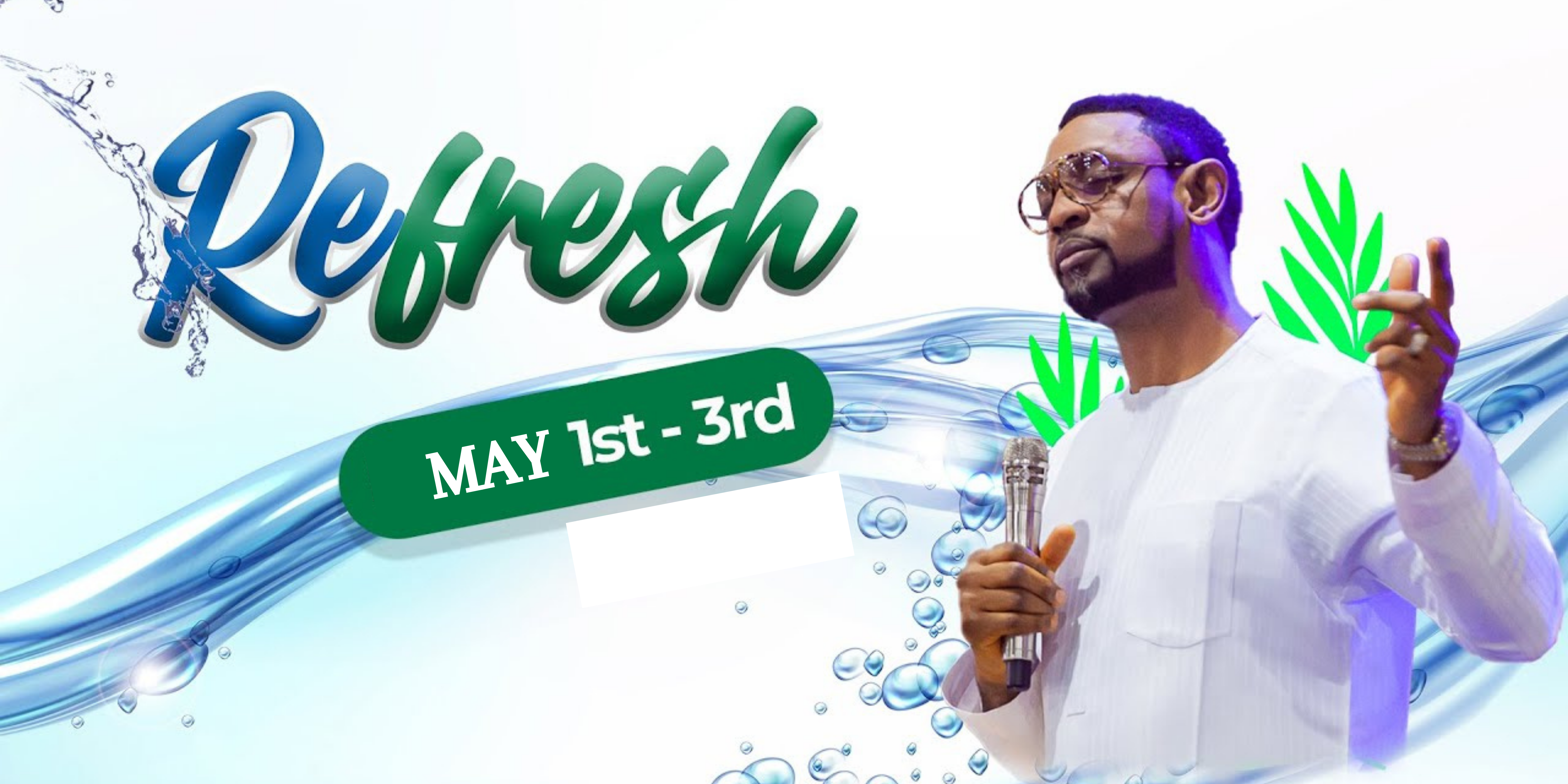 Refresh is a monthly 3 days prayer and fasting session of the Common Wealth of Zion Assembly (COZA). It takes place every 1st 3 days of the month.
Join the COZA Family and be refreshed in all area of your life for the month of August.
TIME: 6PM (GMT+1) from May 1st – May 3rd 2022.
VENUE:  COZA Guzape Campus, Abuja.
You can also participate virtually via COZA TV, COZA App & YouTube/COZATV. It's a season orchestrated by God to reveal in and through you the glory that excels.
Click play below to join today's session.
You are watching COZA Refresh 3rd May 2022 – Day 3
ABOUT THE CHURCH
The Commonwealth of Zion Assembly (COZA) is an international church sent to reach out to the unreached in our generation. We are quite excited by your interest in our church and sincerely hope that your experience with us will inspire you into a deeper sense of purpose and walk with God. The founded of COZA is Pastor Biodun Fatoyinbo and he is married to Pastor Modele Fatoyinbo. Read more...
Remember you can gather more information on Coza Refresh services and other church programs at Christian events.