WATCH COZA REFRESH MARCH 202 EDITION LIVE BROADCAST
In the last day, that great day of the feast, Jesus stood and cried, saying, If any man thirst, let him come unto me, and drink." – John 7:37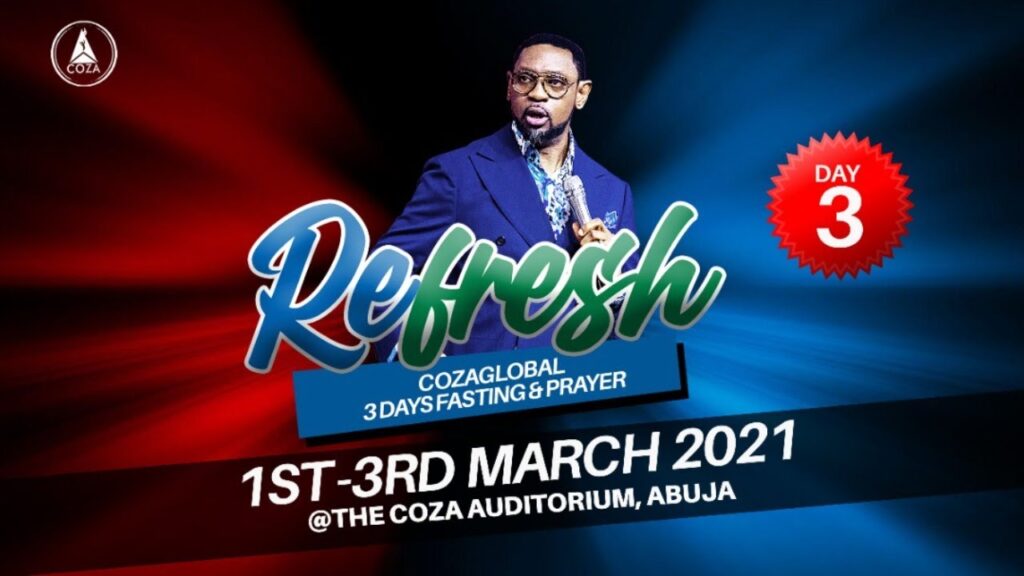 Refresh is a month 3 days prayer and fasting session of the Common Wealth of Zion Assembly (COZA). It takes place every 1st 3 days of the month.
Join the COZA Family and be refreshed for the month of March.
TIME: 6PM (GMT+1) from March 1st – March 3rd 2021.
VENUE:  COZA Guzape Campus, Abuja.
You can also participate virtually via COZATV, COZA App & YouTube/COZATV. It's a season orchestrated by God to reveal in and through you the glory that excelleth.
Click play below to join today's session.
You are watching COZA Refresh 2nd March 2021 – Day 2