COZA 7 DAYS OF GLORY
The Commonwealth of Zion Assembly (COZA) set to begin her annual 7 Days of Glory event.
It's the COZA 7 Days of Glory. 7 Days of Heaven raining the ever increasing glory of God on us. 7 Days of Heartfelt Prayer & Fasting. 7 Days of hearing God's unfailing Word. 7 Days of Miracles. 7 Days of Divine Encounter.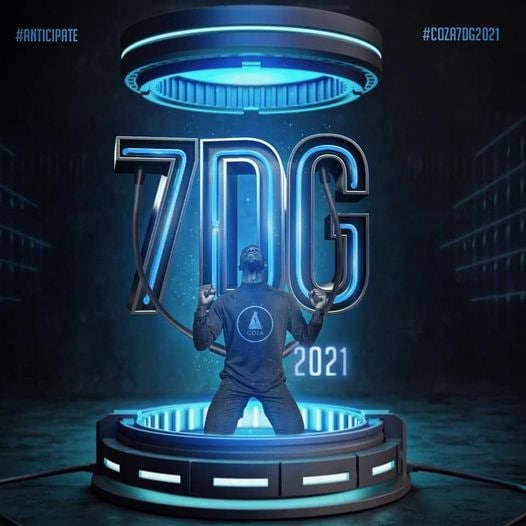 The 2021 edition of COZA "7 days of Glory" is a Set time in the Calendar of God on Earth and as a People, we are privileged to host the Monarch of the Universe and His entourage at this monumental event.
The spiritual event is scheduled to commence The first 7 Days of the month of July
,
at COZA Auditorium in Abuja, Lagos, Portharcourt, Illorin, Dubai and the E-Church.
7DG 2021 will feature impactful sessions from prominent speakers such as Pastor Matthew Ashimolowo, Bishop Taiwo Adelakun, Dr Ayo Ajim.
Join us from the 1st to 7th of July 2021 at the
#COZAGuzape
Campus for two heavenly sessions at 6 AM -7:30 AM & 6:00 PM – 8:30 PM(GMT+1) daily and 9:00 AM on Sunday. Virtual participation via
#COZATV
COZA App and the e-Church is available.
Save the date. Tell a friend. Anticipate!
ABOUT COZA ( Commonwealth of Zion Assembly ).
The Commonwealth of Zion Assembly is an international church sent to reach out to the unreached in our generation. We are quite excited by your interest in our church and sincerely hope that your experience with us will inspire you into a deeper sense of purpose and walk with God.