Luke 23:44-47 KJV
And it was about the sixth hour, and there was a darkness over all the earth until the ninth hour. And the sun was darkened, and the veil of the temple was rent in the midst. And when Jesus had cried with a loud voice, he said, Father, into thy hands I commend my spirit: and having said thus, he gave up the ghost. Now when the centurion saw what was done, he glorified God, saying, Certainly this was a righteous man.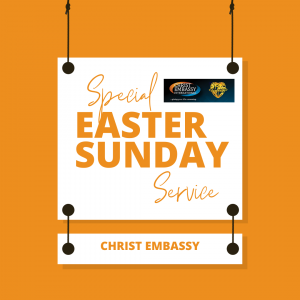 Christ Embassy 2021 Christmas Service will be streamed live to all  Christ Embassy Churches; the LoveWorld Networks and Web/Mobile platforms; and, on major satellite, terrestrial and local TV and Radio Stations around the world.
To join PASTOR CHRIS OYAKHILOME 2021 Christmas Service, please click the play button below.
(Video available here)
You are Watching Easter Sunday Service from Christ Embassy