WATCH AGAPE INTERNATIONAL CONVENTION AUGUST 2022 LIVE ONLINE.
You are on to the livestream for Agape International convention August 2022 which began with a praise night service on Sunday and continues to Sunday 14th August 2022. Please find details below.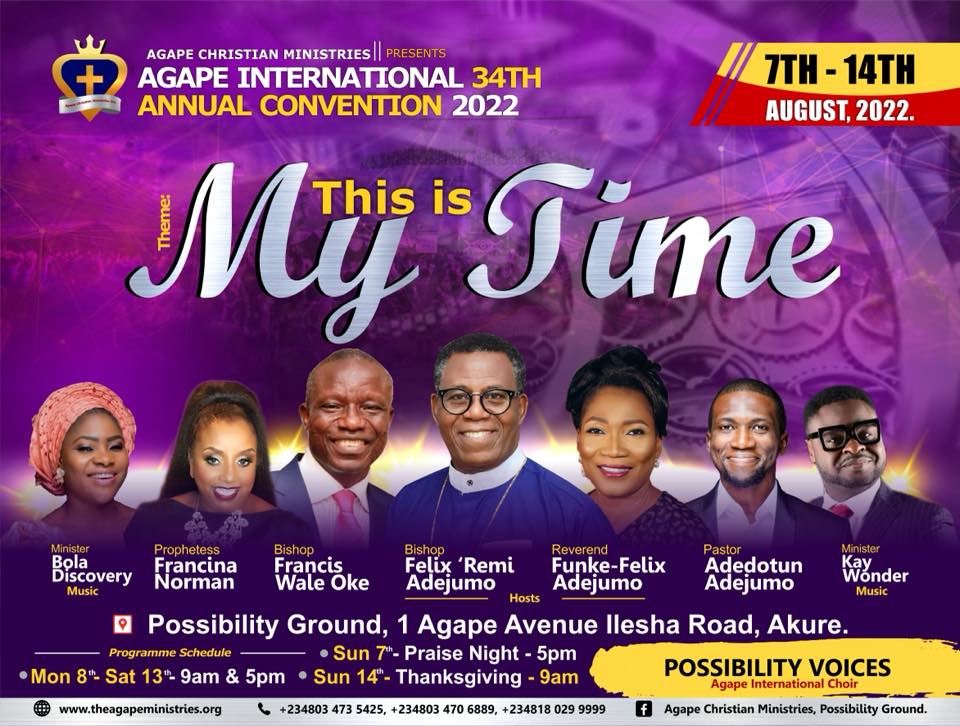 The Agape Christian Ministries holds her Annual International convention 2022 with Bishop Felix Adejumo.  The convention is a divine setting where lives would be filled with testimonies of joy, and the supernatural empowerment to move from glory to glory. This year marks the 34th anniversary of the commission.
The life-transforming event is scheduled to hold from Sunday 7th August 2022 to Sunday 14th August 2022 at the Possibility ground, Akure.
Today is the 2nd day of the ongoing event for worshippers all over the world who desire to be part of the ongoing spiritual exercise online, please click on the play button below to do so.
You are watching Agape Christian Ministries International Convention Day 3