WATCH DAY 90 OF 90 DAYS OF SUPERNATURAL STRANGE FAVOUR ENCOUNTER LIVE ONLINE
You are on to the Livestream of the daily prophetic hour with Bishop Fatoyinbo, The Senior Pastor of COZA. COZA is a global church mandated by God to make disciples of all nations, reaching the unchurched who will re-establish God's kingdom on earth and inform the nations adequately. Please find details of the event below.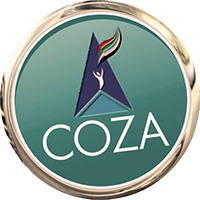 You are urged to participate fully, take notes,  avoid distractions, practice what you learn and pray with faith in your heart, as you endeavour to tell others of this great encounter.
Click the play button to join the live event
 You are watching Daily Prophetic Encounter with Reverend Biodun Fatoyinbo
WATCH COZA SUNDAY SERVICE LIVE STREAM
COZA is a multi-site church Pastored by Biodun Fatoyinbo and Modele Fatoyinbo. It is based in Abuja, Nigeria. COZA has five campuses, one in Dubai and the other four in the Nigerian cities of Abuja, Lagos, Ilorin and Port Harcourt. COZA has been called to make disciples of the unchurched and has a clear vision and mission to raise the take-over generation which have been called to re-establish God's Kingdom on earth. Read more