DETAILS ABOUT YOUNG MINISTERS RETREAT 2020 (YMR)
The Lord won't send you until He has prepared you.One of the major medium by which God prepares the men He wants to use is by organizing meetings that will be pivotal to their raising.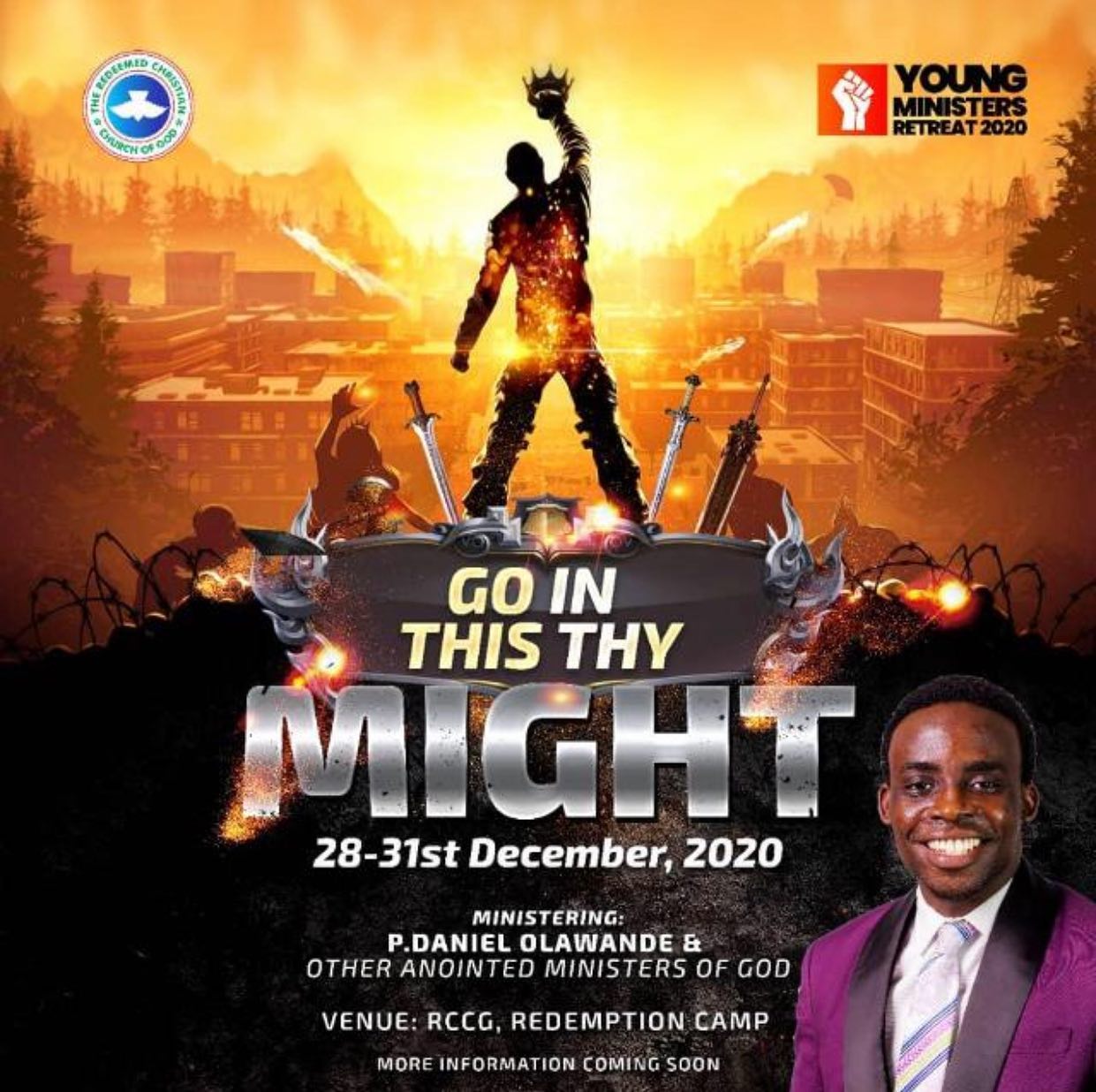 I am ready for YMR 2020.Are you?
God always raise men by the instrumentality other yielded men who will stand as His platform for reaching those who He wants to raise next.
Young Ministers Retreat (YMR 2020) is an annual revival program organized to set men on fire and equip men for the end time move of God. The 72 hour program is filled with a mix of intense prayers, fiery worship, evangelistic outreach, Impartations and transforming word sessions.
YMR young ministers retreat 2020 is one of such meetings divinely arranged by God for your raising, building and equipping for you to be able stand in the fullness of your ordination as a gate keeper in every sphere of influence you are called into. Don't miss YMR 2020.
This year's theme has been tagged "Go In This Thy Might" and it promises to be a time of refreshing and spiritual awakening.
It is a gathering of gate keepers.
TIME: 3 PM UTC+01
DATE: December 28-31st 2020
VENUE: RCCG Redemption Camp
to be live at the Camp ground you can get your ticket by registering ASAP Via https://ymr2020.eventbrite.com. It is free.
Can't wait to see you and I am sure your emergence as a gate keeper will be a testimony that will shock the world and inspire millions.
Catch ya @ymrglobal See Less.  Accommodation is free!!!
NOTE«   Detail of how you can watch the live stream will be communicated later.