Rccg 78 Hours Marathon Messiah's Praise 2020.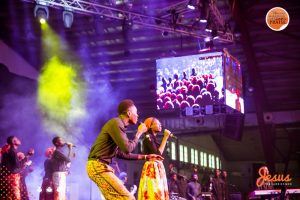 Watch the live stream of the 2020 edition of the redeemed Christian church of God 78 hours marathon praise. The Marathon Messiah's praise for this year begins on Monday 2nd March and it is scheduled to end on Thursday 5th March.
The programme, 78 Hours Marathon Messiah's Praise is to celebrate God's faithfulness & mercy upon the life of the general overseer of the commission Pastor E.A Adeboye as he turns 78 years old this year.
Let's praise #JesusTheLambOfGod with great & anointed music ministers together 
CLICK PLAY TO WATCH THE LIVE BROADCAST BELOW
Click on the play button above to watch the live version of the 2020 RCCG 78 hours  Marathon Messia praise.