WAFBEC 2022 – EVERYTHING YOU NEED TO KNOW.
The Covenant Nation hosts WAFBEC 2022. Here are the basic information you need to know about the event and how to stream it live.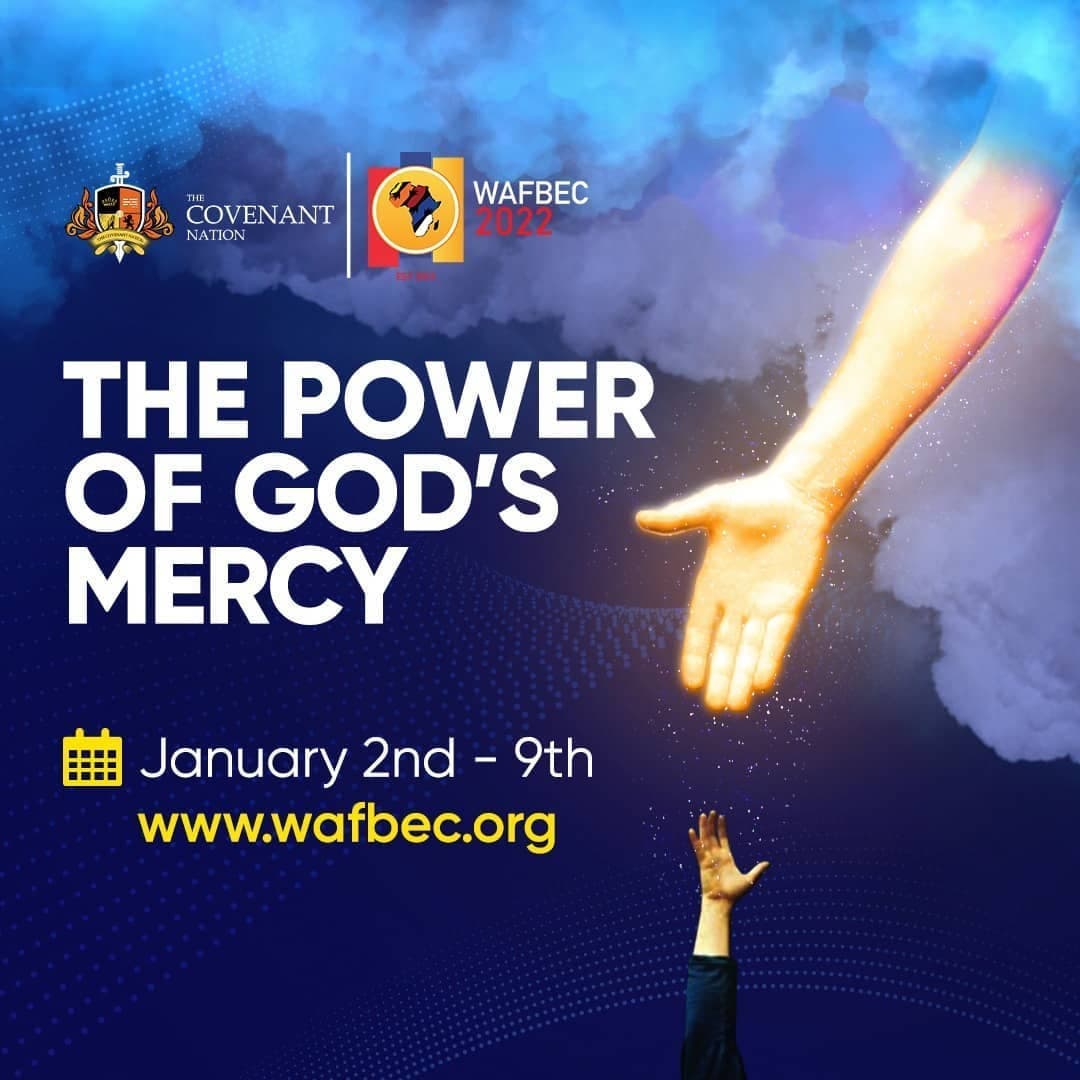 WAFBEC 2022 will commence on Sunday, January 2nd, 2022 at The Covenant Place, Iganmu, Lagos State Nigeria with the programme schedule out.
Pastor Poju Oyemade who is the Senior Pastor of The Covenant Place is the convener of the WAFBEC 2022.
WAFBEC 2022 Theme
The theme of WAFBEC 2022 is The Power of God's Mercy
DATE: When is WAFBEC 2022? The 2022 edition of WAFBEC 2021 is scheduled to start on Sunday 2nd January till Sunday 9th January 2022.
VENUE: The Covenant Place, (Beside National Theatre), Iganmu, Lagos
WAFBEC 2022 Programme Schedule.
Pastor Poju's 2022 WAFBEC programme schedule Behold, I Make All Things New is as follows:
Morning Sessions: 9:00am
Afternoon Sessions: 1:00pm
Evening Sessions: 5:30 pm
 WAFBEC 2022 Speakers
The following seasoned teachers and spiritual leaders will be ministering live at WAFBEC 2022.
Pastor Poju Oyemade – Senior Pastor of The Covenant Place, Iganmu, Lagos and convener of WAFBEC
Creflo Dollar
Apostle Arome Osayi
Pastor Nkechi Ene
Pastor John Hannah
Pastor Sola Fola-Alade
Apostle Joshua Selman
Pastor Laurie Idahosa
Pastor Keion Henderson