RCCG Sunday School Teacher's Manual 23rd January 2022 (Lesson 21) – The Christian Wedding Ceremony.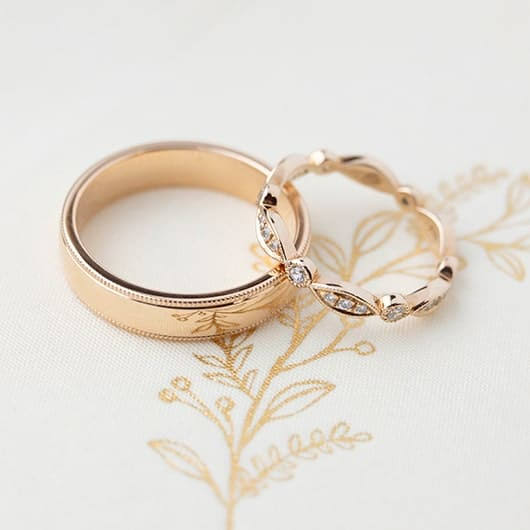 TOPIC FOR SUNDAY 23RD JANUARY 2022 IS : The Christian Wedding Ceremony
OPENING PRAYER: Father, help me to always be decent and orderly in Jesus name.
MEMORY VERSE: "Let all things be done decently and in order." – 1 Corinthians 14:40
BIBLE PASSAGE: Titus 2:6-8 (KJV)
6 Young men likewise exhort to be sober minded.
7 In all things shewing thyself a pattern of good works: in doctrine shewing uncorruptness, gravity, sincerity,
8 Sound speech, that cannot be condemned; that he that is of the contrary part may be ashamed, having no evil thing to say of you.
LESSON INTRODUCTION: Marriage is the legal relationship between a husband and his wife that should last for a lifetime (Genesis 2:21-23). The ceremony is conducted to establish a legal marriage is called 'Wedding'. How the wedding ceremony is conducted varies from culture to culture. However, there is a Christian culture (biblical practices common to Christianity) that intending couples and all believers should imbibe in other to be distinguished from worldly/ungodly practices.
Today, we can hardly differentiate between the wedding ceremony among the ungodly and those who claim to be believers because of the perceived freedom or creativity. Our focus, therefore, is to provide a clue to what a Christian wedding ceremony should look like.
TEXT REVIEW: TITUS 2:6-8
Apostle Paul in this scripture was admonishing Titus (his disciple) on the instructions to give the young men of Crete that:
i. They should be sober minded. V6.
ii. In all things showing……V7a.
i. In doctrine showing..V7b.
ii. Their behavior should be devoid of condemnation. ……………..V8a.
iii. (So that) he that is…………….V8b.
LESSON OUTLINES
BASIC COMPONENTS
BENEFITS OF THE CHRISTIAN WEDDING CEREMONY
1. BASIC COMPONENTS
A. The Bible gives no specific pattern or other to define exactly what a Christian wedding ceremony should include. So:
i. It can be individually tailored.
ii. There is room for your creative touches.
B. However, it should:
i. include expressions of worship, reflections of joy, celebration, respect, dignity, and love (Philippians 4:4-5).
ii. Primarily be to give each guest a clear impression that you, as a couple, are making a solemn eternal covenant with each other before God.
iii. Be a testimony of your lives before God, demonstrating your Christian values (Philippians 4:8-9).
iv. Start with biblical premarital counselling with their pastor to prove their desire to glorify Christ through their wedding.
v. The wedding affirms before God and Friends and family that the couple's desire is to live according to God plan for the family.
vi. Be a reflection of the couple's commitment to bring glory to God. Every part of the the service, from the music to the vows to the message delivered by the officiating minister, should reflect that commitment.
C. The following must be noted:
i. Music: Music should be reverent and Christ-honouring, not worldly or frivolous.
ii. Vows: Vows should be taken with the couple's full understanding that the words they speak to one another constitute a lifetime commitment and with the knowledge that what they promise to one another , they are promising to God.
iii. Message: The message delivered by the pastor should reflect these truths and commitment.
iv. Dressing: The bridal gown and bridesmaids' dresses should be modest and appropriate for standing before God (Philippians 4:5). There is no room for low cut/revealing clothing in a Christ-honouring ceremony.
v. Reception: If there is a reception, it should be equally Christ honouring ceremony. Alcohol should not be permitted at a Christian wedding reception.
D. The primary difference between a Christian wedding and non-Christian wedding is Christ.
CLASS ACTIVITY 1
Students should discuss whether all love songs can be played in a Christian wedding ceremony.
BENEFITS OF THE CHRISTIAN WEDDING CEREMONY
Churches are special places and there are some things about a church wedding that you just cannot get anywhere else.
i. A church wedding will add a spiritual dimension to your marriage.
ii. God's blessings is the main attraction for many couple's, whatever their beliefs.
iii. Christian wedding establishes a spiritual foundation for the couple's children.
iv. A Christian wedding-whether large or small-should signify that Christ will become the centre piece of the new home and that both partners resolve to become more like Christ so they can develop a strong and vibrant Christian marriage.
v. A Christian wedding that is supported by prayer and careful planning may result in young people seeing God's divine plan for marriage and give married couples an opportunity to renew their vows as they watch the bride and groom pledge their solemn oaths to each other.
vi. A couple whose wedding is Christ honouring will remember the beauty and seriousness of the wedding for a lifetime and will find it a wonderful way to begin their life together.
CLASS ACTIVITY 2
Does a Christian wedding ceremony necessarily have be held at the church?
SUMMARY
Only a Christ-honouring wedding ceremony will enjoy its undeniable benefits.
CONCLUSION
When biblical principles are applied to a Christian wedding ceremony, those principles follow the couple throughout their lives and provide a strong and lasting foundation for life.
CLOSING PRAYER
Father, please let my marriage forever bring glory to your name.
ASSIGNMENT
Highlight five lessons intending couples can learn from the wedding at cana of Galilee in John 2:1-11.
RCCG Sunday School manual is used in Sunday School Classes in the RCCG. 
The RCCG Sunday school manual is written by Pastor E.A. Adeboye and is available online for easy access. See the previous RCCG Sunday school Manual for 2021 here