RCCG Sunday School Student's Manual 10th July 2022 (Lesson 45) – Understanding Of The Times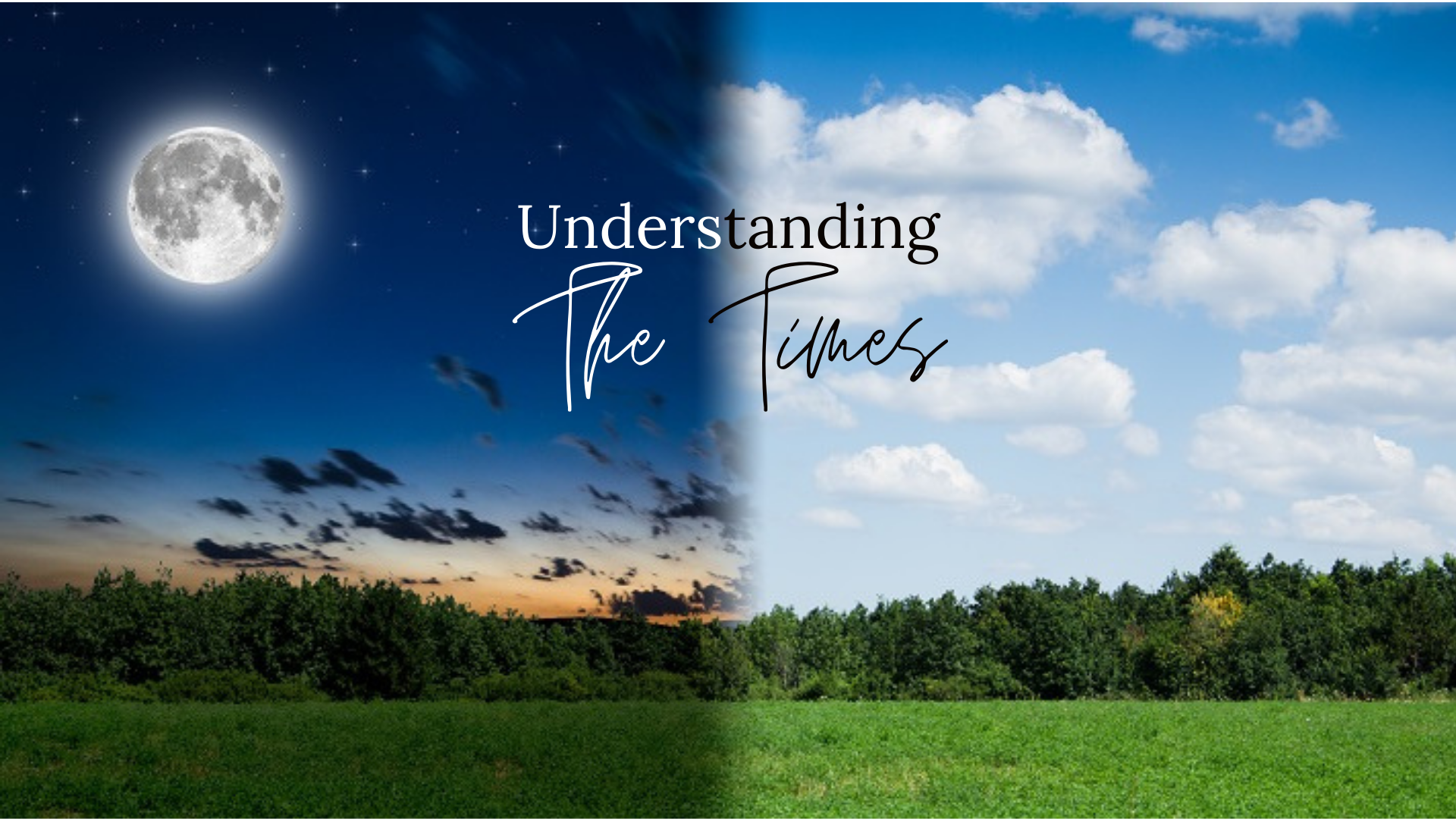 TOPIC: Understanding Of The Times
OPENING PRAYER: Almighty Father, please grant to us to the grace to understand the times we are to enable us know what to do at the appropriate time. (Scroll down for RCCG Sunday School 9 July 2022 HYMN)
PREVIOUS KNOWLEDGE:
Teacher should allow students to review the previous week's lesson.
MEMORY VERSE: "And of the children of Issachar, which were men that had understanding of the times, to know what Israel ought to do; the heads of them were two hundred; and all their brethren were at their commandment." – 1 Chronicles 12:32 (KJV)
BIBLE PASSAGE: Ecclesiastes 3:1-8 (King James Version)
1 To every thing there is a season, and a time to every purpose under the heaven:
2 A time to be born, and a time to die; a time to plant, and a time to pluck up that which is planted;
3 A time to kill, and a time to heal; a time to break down, and a time to build up;
4 A time to weep, and a time to laugh; a time to mourn, and a time to dance;
5 A time to cast away stones, and a time to gather stones together; a time to embrace, and a time to refrain from embracing;
6 A time to get, and a time to lose; a time to keep, and a time to cast away;
7 A time to rend, and a time to sew; a time to keep silence, and a time to speak;
8 A time to love, and a time to hate; a time of war, and a time of peace.
LESSON INTRODUCTION: Orderliness is one of the characteristics of our God. There is time for everything and He has made everything beautiful in His time. Like the sons of Issachar, Christians must constantly pray for the wisdom and grace to understand the time and how to act accordingly in life (1 Chronicles 12:32).
TEXT REVIEW:
To everything, there is a season, and a time to every purpose under heaven.
ACTIVITY: Teacher should identify the twenty eight (28) times enumerated in Ecclesiastes 3:2-8.
i. ——————- ii. ———————–
iii. ————————- iv. ———————
v. ———————– vi. ————————–
vii. ———————- viii. ———————–
ix. ————————- x. ————————–
xi. ————————– xii. ———————–
xiii. ———————— xiv. —————————
xv. ———————– xvi. ————————-
xvii. ——————— xviii. ————————
xix ———————- xx. ————————-
xxi. ————————xxii. ———————–
xxiii. ————————- xxiv. ———————-
xxv. ————————- xxvi. ————————
xxvii. ———————– xxviii.———————-
Please apply as appropriate.
LESSON OUTLINES:
UNDERSTANDING THE TIMES
IT IS NOT YET TIME TO REST
1. UNDERSTANDING THE TIMES
i. Teacher should mention the twenty eight (28) times enumerated in Ecclesiastes 3:2-8.
ii. Teacher should explain the seven (7) other times to discern as indicated below:
a. The seed (sowing) time and harvest time. (Gen.8:22; Gal.6:7-9).
b. The time of God's favour. (Ps.102:13; Isa.40:2).
c. The time to praise and trust God. (Ps.34:1; Ps.62:8; Job.14:14).
d. The time to wake out of spiritual sleep or slumber. (Rom.13:11; Eph.5:14; 1 Cor. 15:34).
e. The time to serve God diligently. (Eccl.12:1, Jn.9:4).
f. The perilous time. (2Tim. 3:1-7; 1Tim. 4:1; 2 Pet. 3:3).
g. The time of judgement. (2 Pet. 2:9; 2 Pet. 3:7).
CLASS ACTIVITY 1: Students should react to any of the times enumerated above bearing their experiences.
2. IT IS NOT YET TIME TO REST
Students should pay attention to the following times, terms and conditions:
i. Believers are sojourners on earth. (Heb.11:13, 1 Pet.2:11).
ii. Believers would give account of their pilgrimage on earth when we get to heaven. (Matt.20:8).
iii. Believers should realise that this is not time to rest but to work for Christ. (Jn. 9:4).
iv. Believers should remember that the King is coming soon and His work and assignment demand haste. (1Sam. 21:8).
v. They should realise that the time to work is now. (Ps.119:60; Eccl.12:1).
vi. They should understand that it is dangerous to give up or rest in the battle before the enemies. (1 Pet.5:8; Matt.13:25).
vii. They should however understand that the Almighty God is the Master of times and situations. (Ps.48:1-2; Eccl.3:11).
NOTE: The "rest or sleep" in this outline should not misconstrued for sleeplessness or restlessness after daily labour. (Mark 6:31; Eccl. 5:21).
CLASS ACTIVITY 2: How can believers manage his/her times between physical and spiritual chores?
SUMMARY: Believers should understand the appropriate times to work and rest.
CONCLUSION: To live daily in God's will and fulfil purpose, a believer must understand the times and act appropriately.
EVALUATION: Describe the times we are as believers.
CLOSING PRAYER: Father, help me to do what is right at the right time.
ASSIGNMENT:
Mention five (5) advantages of understanding or knowing the times.
RCCG Sunday School manual is used in Sunday School Classes in the RCCG. 
The RCCG Sunday school manual is written by Pastor E.A. Adeboye and is available online for easy access. See the previous RCCG Sunday school Manual for 2022 here