RCCG Sunday School Student's Manual 15th May 2022 – Lesson 37.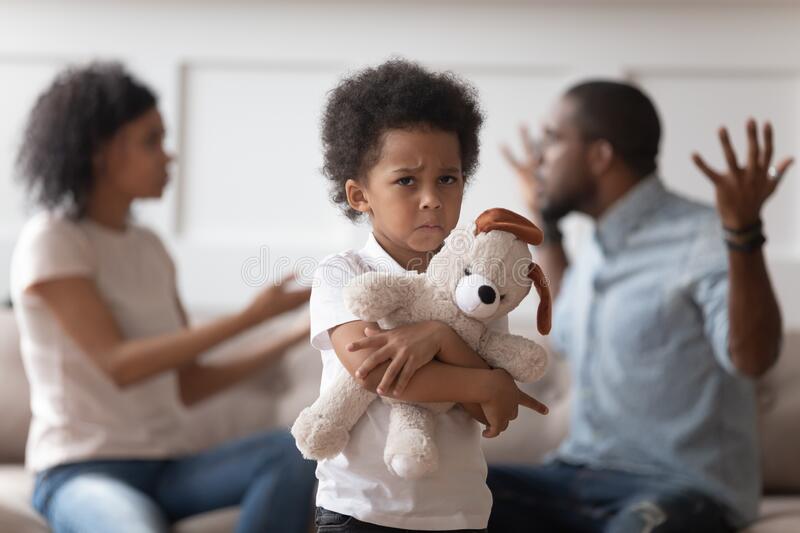 TOPIC: Conflict Management In The Family.
MEMORY VERSE: Romans 12:17
Recompense to no man evil for evil. Provide things honest in the sight of all men.
BIBLE PASSAGE: Genesis 13:7-9 (KJV)
7 And there was a strife between the herdmen of Abram's cattle and the herdmen of Lot's cattle: and the Canaanite and the Perizzite dwelled then in the land.
8 And Abram said unto Lot, Let there be no strife, I pray thee, between me and thee, and between my herdmen and thy herdmen; for we be brethren.
9 Is not the whole land before thee? separate thyself, I pray thee, from me: if thou wilt take the left hand, then I will go to the right; or if thou depart to the right hand, then I will go to the left.
LESSON INTRODUCTION: A family is defined as a group of people related by blood, marriage, adoption or custom. Generally, conflict can be defined as strong disagreement between persons or groups that often results in heated arguments. Conflict management is the practice of being able to identify and handle conflicts sensibly, fairly and efficiently. Conflict is inevitable. No relationship is perfect or conflict free, but conflict when managed biblically can serve as a catalyst for change and opportunity for a good family growth.
LESSON OUTLINES:
CONFLICT IN THE FAMILY AND ITS CAUSES
BIBLICAL WAYS OF MANAGING CONFLICT WITHIN THE FAMILY
1. CONFLICT IN THE FAMILY AND ITS CAUSES
i. Misunderstanding among members of immediate or extended family.
ii. Contradictory interest among family members (Amos 3:3).
iii. Incompatibility
iv. Unresolved disagreement (Eph.4:26-27).
v. Lack of trust (Prov.31:11).
vi. Unforgiveness (2 Cor.2:10-11).
vii. Communication gap (Heb.13:16).
viii. Unfaithfulness (Gen.39:7-12).
ix. Financial challenges (1 Tim.6:8-10).
x. Lack of genuine love (Col.3:19; 1 Pet.1:22).
2. BIBLICAL WAYS OF MANAGING CONFLICT WITHIN THE FAMILY
i. Examine yourselves (Ps.26:2; 2 Cor.13:5).
ii. Love God and put Him at the centre of your family (Deut.6:4-5).
iii. Forgive one another (Lk.17:3; Eph.4:26).
iv. Communicate effectively and resolve all conflicts as fast as possible (Rom.12:17-18).
v. Maintain openness and sincerity with one another (Gen.2:25).
vi. Live a life of humility (Prov.29:23; Jer.13:18).
vii. Love one another (1 Pet.1:22).
viii. Revenge not yourself for wrongs done against you (Rom.12:19).
ix. Commit your ways to the Lord (Ps.37:5).
x. Take every matter to God in prayers (James 5:16).
CONCLUSION: According to the word of God, all old conflicts must be resolved while there should not be occasion for a new one for God to accept our worship. (Matt. 5:23-25).
QUESTIONS:
What are the causes of conflicts within the family?
Mention five (5) ways of managing conflict within the family.
FURTHER READING:
Monday: Proverbs 11:2 (KJV)
When pride cometh, then cometh shame: but with the lowly is wisdom.
Tuesday: Proverbs 23:29-30 (KJV)
29 Who hath woe? who hath sorrow? who hath contentions? who hath babbling? who hath wounds without cause? who hath redness of eyes? 30 They that tarry long at the wine; they that go to seek mixed wine.
Wednesday: Philippians 2:14 (KJV)
Do all things without murmurings and disputings:
Thursday: Colossians 3:13 (KJV)
Forbearing one another, and forgiving one another, if any man have a quarrel against any: even as Christ forgave you, so also do ye.
Friday: Matthew 18:7 (KJV)
Woe unto the world because of offences! for it must needs be that offences come; but woe to that man by whom the offence cometh!
Saturday: Acts 24:16 (KJV)
And herein do I exercise myself, to have always a conscience void to offence toward God, and toward men.
Sunday: Philippians 1:10 (KJV)
That ye may approve things that are excellent; that ye may be sincere and without offence till the day of Christ.
RCCG Sunday School manual is used in Sunday School Classes in the RCCG. 
The RCCG Sunday school manual is written by Pastor E.A. Adeboye and is available online for easy access. See the previous RCCG Sunday school Manual for 2022 here