RCCG Sunday School Student's Manual 13th November 2022 – Lesson 11.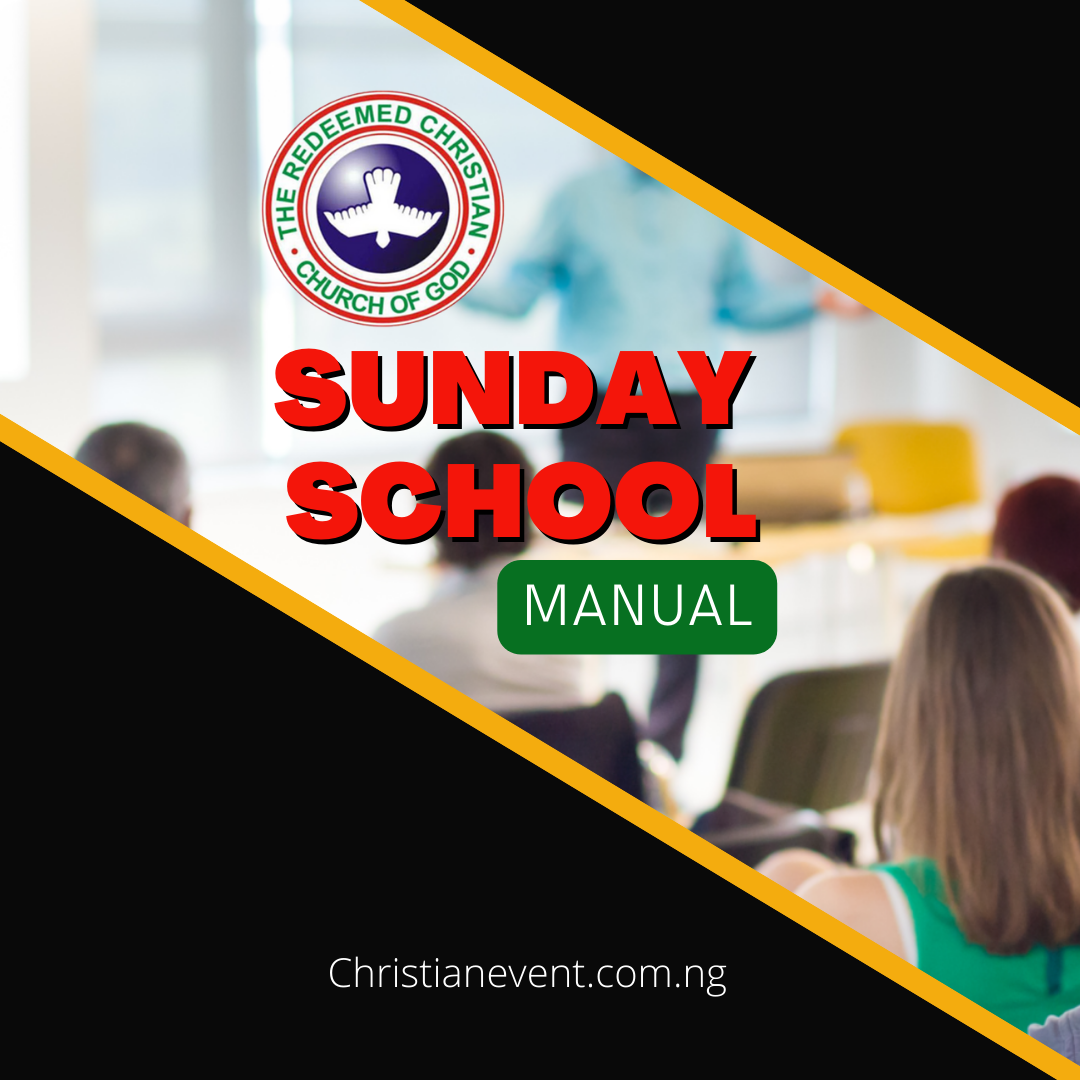 TOPIC: The Efficacy of the Word (Lesson 11)
MEMORY VERSE: Hebrews 4:12 (KJV)
"For the word of God is quick, and powerful, and sharper than any twoedged sword, piercing even to the dividing asunder of soul and spirit, and of the joints and marrow, and is a discerner of the thoughts and intents of the heart."
BIBLE PASSAGE: John 2:1-5 (KJV) 
1 And the third day there was a marriage in Cana of Galilee; and the mother of Jesus was there:2 And both Jesus was called, and his disciples, to the marriage.
3 And when they wanted wine, the mother of Jesus saith unto him, They have no wine.
4 Jesus saith unto her, Woman, what have I to do with thee? mine hour is not yet come.
5 His mother saith unto the servants, Whatsoever he saith unto you, do it.
LESSON INTRODUCTION: God leads his children in definite ways. He loves to speaks in codes or uses signs and symbols, it is important that the recipients of such messages return to ask for the meaning, or else the purpose of the communication is defeated. When the purpose of God's word is known, it's accomplishment is inevitable.
LESSON OUTLINES
THE WORD IS FOR A PURPOSE
THE WORD IS SPECIFIC AND TIME-BOUND
1. THE WORD IS FOR A PURPOSE
The word God sends is for a purpose: it is to meet needs. For instance, God sends His word:
To heal physically, spiritually, and all-round (Psalm 107:20).
To deliver from trouble, dangers, deaths, etc. (Psalm 107:20).
To set us free from satanic bondages and self-indulgence (John 8:32, 36).
To bless and deal with frustration, failures, etc. (Luke 5:4).
To save from sin and it's consequences (Psalm 119:9, 11).
To direct and show the way (Psalm 119:105).
To comfort and encourage us (Joshua 1:3, 5-6).
To protect us (Psalm 91:11-12; Psalm 105:14-15).
To instruct us (Joshua 1:8; Proverbs 1:10).
To correct us (Proverbs 3:11-12; 2Timothy 3:16).
2. THE WORD IS SPECIFIC AND TIME-BOUND
God's word instructs on what to do and how to do it (John 2:5-8). The word of God came in a very specific manner to Peter (Luke 5:4), Joshua (Joshua 1:3), Jonah (Jonah 1:1-2), and the disciples (Mark 16:15). While some obeyed, others dis but with dire consequences (Jonah 1:3,12).
God's word must accomplish it's purpose according to his plan (Matthew 5:18). The word sent also states when action is to be taken (Ecclesiastes 3:1-3). The purpose will be defeated if action is not taken at the right time (2Kings 5:9-14). Delay is dangerous (Hebrews 4:7). Jesus following suit and we must also follow in His step (John 9:4).
CONCLUSION
The word is all-embracing. It will meet all your needs-physical, spiritual, social, economic, etc. Hearken and it shall be well with you.
QUESTION
Mention three (3) purposes for which God sends His word.
What do you understand by the word of God being specific?
RCCG Sunday School HYMN
O Sunday School, on the Lord's day,
O how I love Thee well,
I am happy, it makes me glad
To rejoice at Thy birth.
O Sunday School, on the Lord's day,
Thy friendship suits me well,
Both young and old will sing Thy song,
We long for Sunday School.
O Sunday School, on the Lord's day,
Christ was Thy first teacher,
The Holy Spirit, great teacher,
Does manifest in thee.
O Sunday School, on the Lord's day,
This testimony is sure,
That God, the Father Almighty,
Poured His blessing on Thee.
O Sunday School, on the Lord's day,
Though the sun be so bright,
Or if the clouds black with rain,
I'll be in Sunday School.
O Sunday School, on the Lord's day,
I rejoice to see Thee,
Will thou pass over me today?
Without my being blest?
RCCG Sunday School manual is used in Sunday School Classes in the RCCG. 
The RCCG Sunday school manual is written by Pastor E.A. Adeboye and is available online for easy access. See the previous RCCG Sunday school Manual for 2022 here