RCCG Sunday School Student's Manual 10th April 2022 – Lesson 32.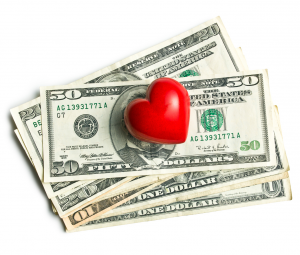 TOPIC: Holy "Matri-Money" (Part 2)
MEMORY VERSE: 3 John 2
"Beloved, I wish above all things that thou mayest prosper and be in health, even as thy soul prospereth."
BIBLE PASSAGE: Proverbs 31:10-31 (KJV)
10 Who can find a virtuous woman? for her price is far above rubies.
11 The heart of her husband doth safely trust in her, so that he shall have no need of spoil.
12 She will do him good and not evil all the days of her life.
13 She seeketh wool, and flax, and worketh willingly with her hands.
14 She is like the merchants' ships; she bringeth her food from afar.
15 She riseth also while it is yet night, and giveth meat to her household, and a portion to her maidens.
16 She considereth a field, and buyeth it: with the fruit of her hands she planteth a vineyard.
17 She girdeth her loins with strength, and strengtheneth her arms.
18 She perceiveth that her merchandise is good: her candle goeth not out by night.
19 She layeth her hands to the spindle, and her hands hold the distaff.
20 She stretcheth out her hand to the poor; yea, she reacheth forth her hands to the needy.
21 She is not afraid of the snow for her household: for all her household are clothed with scarlet.
22 She maketh herself coverings of tapestry; her clothing is silk and purple.
23 Her husband is known in the gates, when he sitteth among the elders of the land.
24 She maketh fine linen, and selleth it; and delivereth girdles unto the merchant.
25 Strength and honour are her clothing; and she shall rejoice in time to come.
26 She openeth her mouth with wisdom; and in her tongue is the law of kindness.
27 She looketh well to the ways of her household, and eateth not the bread of idleness.
28 Her children arise up, and call her blessed; her husband also, and he praiseth her.
29 Many daughters have done virtuously, but thou excellest them all.
30 Favour is deceitful, and beauty is vain: but a woman that feareth the Lord, she shall be praised.
31 Give her of the fruit of her hands; and let her own works praise her in the gates.
LESSON INTRODUCTION: Most of us have strong feelings about money. Some people hoard it while others are carelessly generous. Some invest conservatively while others take great risks. The influence of our parents as well as our past experiences with money (before marriage), play a significant role in our behaviour towards money. Often, these factors create strain and tension in marriage. Remember, you are different from your spouse.
LESSON OUTLINES:
COMMUNICATION IS THE PRICELESS KEY
BUDGETING IS GOOD
1. COMMUNICATION IS THE PRICELESS KEY
Effective communication is a major key to financial success in marriage (Eph.4:15). Assumptions and lack of good discussion about money create room for marital conflict. During financial discussions, allow room for discussion about taking a loan, new purchases, day to day spending, etc., having the couple's income in view. A spender's perception would be different from a hoarder's perception. Be patient and show understanding to one another. Discuss financial transactions i.e. cheque/ATM transactions, credit cards and debit cards purchases. Discuss and pray together on all financial matters in the home (Col.4:2). When a spouse makes purchases independent of the other, it may create a danger in the home. "Two are better than one" (Eccl. 4:9).
2. BUDGETING IS GOOD
No matter how rich or how poor a couple is, one of the constant subjects of marital disagreement is money because money is a part of daily life (Eccl.10:19). Financial freedom does not come from having a large income (Prov.16:8). Instead, it comes from managing the money that you earn (Prov.14:18). Budgeting is good. The very purpose of establishing a workable budget can help a hurting marriage simply because of the level of communication and cooperation it takes. Couples who use and adhere to their budget are more trusting and honest. Such couples also discuss more and argue less about finances. Budgeting will assist the home to spend less impulsively and encourage savings (Prov.16:9).
CONCLUSION: The key to financial success in marriage is for the couple to discuss their views on money and decide how they will make decisions about how the family's money will be managed.
QUESTIONS:
What role does communication play in marital financial success?
Mention two (2) advantages of budget in marriage.
FURTHER READING:
Monday: Colossians 3:9 (KJV)
Lie not one to another, seeing that ye have put off the old man with his deeds;
Tuesday: 1 Samuel 25:37 (KJV)
But it came to pass in the morning, when the wine was gone out of Nabal, and his wife had told him these things, that his heart died within him, and he became as a stone.
Wednesday: Acts 5:9 (KJV)
Then Peter said unto her, How is it that ye have agreed together to tempt the Spirit of the Lord? behold, the feet of them which have buried thy husband are at the door, and shall carry thee out.
Thursday: Genesis 14:20 (KJV)
And blessed be the most high God, which hath delivered thine enemies into thy hand. And he gave him tithes of all.
Friday: Luke 14:28 (KJV)
For which of you, intending to build a tower, sitteth not down first, and counteth the cost, whether he have sufficient to finish it?
Saturday: 2 Kings 4:8 (KJV)
And it fell on a day, that Elisha passed to Shunem, where was a great woman; and she constrained him to eat bread. And so it was, that as oft as he passed by, he turned in thither to eat bread.
Sunday: Proverbs 16:9 (KJV)
A man's heart deviseth his way: but the Lord directeth his steps.
ASSIGNMENT: Mention five (5) dangers of failure to communicate with spouse and to budget.
RCCG Sunday School HYMN
O Sunday School, on the Lord's day,
O how I love Thee well,
I am happy, it makes me glad
To rejoice at Thy birth.
O Sunday School, on the Lord's day,
Thy friendship suits me well,
Both young and old will sing Thy song,
We long for Sunday School.
O Sunday School, on the Lord's day,
Christ was Thy first teacher,
The Holy Spirit, great teacher,
Does manifest in thee.
O Sunday School, on the Lord's
That God, the Father Almighty,
Poured His blessing on Thee.
O Sunday School, on the Lord's day,
Though the sun be so bright,
Or if the clouds black with rain,
I'll be in Sunday School.
O Sunday School, on the Lord's day,
I rejoice to see Thee,
Will thou pass over me today?
Without my being blest?
RCCG Sunday School manual is used in Sunday School Classes in the RCCG. 
The RCCG Sunday school manual is written by Pastor E.A. Adeboye and is available online for easy access. See the previous RCCG Sunday school Manual for 2021 here