RCCG Sunday School Student Manual 21st November 2021 (Lesson 12) – The Weapons Of Our Warfare.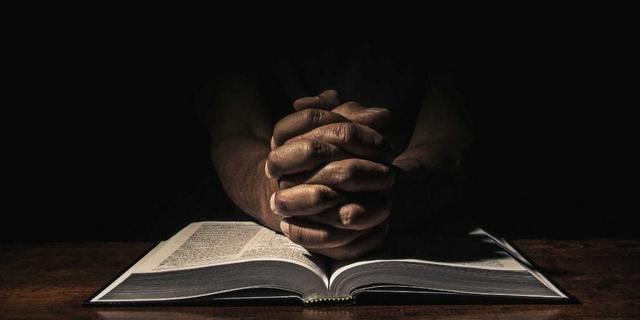 TOPIC: The Weapons Of Our Warfare
MEMORY VERSE: 2 Corinthians 10:4
For the weapons of our warfare are not carnal, but mighty through God to the pulling down of strong holds;
BIBLE PASSAGE: Ephesians 6:13-18 (KJV)
13 Wherefore take unto you the whole armour of God, that ye may be able to withstand in the evil day, and having done all, to stand.
14 Stand therefore, having your loins girt about with truth, and having on the breastplate of righteousness;
15 And your feet shod with the preparation of the gospel of peace;
16 Above all, taking the shield of faith, wherewith ye shall be able to quench all the fiery darts of the wicked.
17 And take the helmet of salvation, and the sword of the Spirit, which is the word of God:
18 Praying always with all prayer and supplication in the Spirit, and watching thereunto with all perseverance and supplication for all saints;
INTRODUCTION: The Bible points to us that the conflict with Satan is spiritual and, therefore, no physical weapon can be effectively employed against him and his agents (2 Cor.10:4; Eph.6:12). We are not given a list of specific tactics that Satan will use, However, the passage is quite clear that when we follow the instruction (to put on the whole armour) faithfully relying on the strength of the Holy Spirit, we will be able to stand and we ill have victory regardless of Satan's strategy (Eph.6:13).
LESSON OUTLINES:
THE WHOLE ARMOUR OF GOD
OTHER WEAPONS FOR SPIRITUAL WARFARE
1. THE WHOLE ARMOUR OF GOD
No soldier goes to battle with only one weapon. When the battle is long, we may feel weary, we may be tempted to give up, but these are the moments when we must remember that we do not fight in our own strength. According to Ephesians 6:10-18, the whole armour of God include:
Belt of Truth: The first element of our armour is truth (verse 14). Satan is said to be the "father of lies" (John 8:44). We are, therefore, exhorted to put on truth for our own sanctification and deliverance (John 8:32).
Breastplate of Righteousness: A breastplate shields a warrior's vital organs from blows that would otherwise be fatal. This righteousness is not works of righteousness done by men. Rather, this is the righteousness of Christ, imputed by God and received by faith, which guards our hearts against the accusations and charges of Satan and secures our innermost being from his attacks (lsa.54:17).
Preparation of the Gospel of Peace: When you preach the gospel, God will fight for you (isa.52:7; Dan.12:3; Mk.16:15).
Shield or Faith: Our Faith, OT which Christ is "the author and finisher" (Heb. 12:2), is like a golden shield, precious solid, and substantial with which one can be able to quench all the fiery darts of the wicked one.
Helmet of Salvation: The head is the seat of the mind, which, when it has laid hold of the sure gospel hope of eternal life, will not receive false doctrine or give way to Satan's temptations. The unsaved person has no hope of warding off the blows of false doctrine because he is without the helmet of salvation and his mind is incapable of discerning between spiritual truth and spiritual deception (2 Sam.22:3).
Sword of the Spirit: This is the word of God which is both the offensive and the defensive weapon for victorious living (Ps.107-20; Heb.4:12).
Prayer: We cannot neglect prayer, as it is the means by which we draw spiritual strength from God. Without prayer, without reliance upon God, our efforts at spiritual warfare are empty and futile. (1 Thess.5:17; James 5:16).
2. OTHER WEAPONS FOR SPIRITUAL WARFARE
The power of praise, worship and thanksgiving is undeniable as it can defeat the enemies without physical combat (2 Chron.20:15, 22-24). The name of Jesus is another strong weapon which should be supported by a personal relationship with God (Phil. 2:9-11: Prov. 18:10; 1Sam. 17:45). Also, the blood of Jesus Christ provides victory over all our enemies. (Rev.12:11). The personal testimony of the followers of Christ is a highly charged weapon connecting Christians to God's grace and each other (Rev.12:11). Each testimony speaks of God's presence and of the transforming power that defeats the enemy and inspires hope in the downtrodden. Christian fasting is an amazing tool of the believer for spiritual warfare in breaking bondage and setting the captives free (lsa.58:6; Matt.17:21). We do not often think of unity as a spiritual weapon, but it was one of the great weapons the early church employed when praying for Peter's deliverance from prison (Acts 12:5). Also, Jesus promised His disciples and all believers answered prayers whenever they are in agreement (Matt. 18:19).
CONCLUSION:
Every battle belongs to the Lord. Engage God always and He will give you victory.
QUESTIONS
List seven (7) whole armours of God known to you.
Mention other weapons for spiritual warfare.
FURTHER READING:
Monday: 2 Chronicles 20:15-26 (KJV)
15 And he said, Hearken ye, all Judah, and ye inhabitants of Jerusalem, and thou king Jehoshaphat, Thus saith the Lord unto you, Be not afraid nor dismayed by reason of this great multitude; for the battle is not yours, but God's. 16 To morrow go ye down against them: behold, they come up by the cliff of Ziz; and ye shall find them at the end of the brook, before the wilderness of Jeruel. 17 Ye shall not need to fight in this battle: set yourselves, stand ye still, and see the salvation of the Lord with you, O Judah and Jerusalem: fear not, nor be dismayed; to morrow go out against them: for the Lord will be with you. 18 And Jehoshaphat bowed his head with his face to the ground: and all Judah and the inhabitants of Jerusalem fell before the Lord, worshipping the Lord. 19 And the Levites, of the children of the Kohathites, and of the children of the Korhites, stood up to praise the Lord God of Israel with a loud voice on high. 20 And they rose early in the morning, and went forth into the wilderness of Tekoa: and as they went forth, Jehoshaphat stood and said, Hear me, O Judah, and ye inhabitants of Jerusalem; Believe in the Lord your God, so shall ye be established; believe his prophets, so shall ye prosper. 21 And when he had consulted with the people, he appointed singers unto the Lord, and that should praise the beauty of holiness, as they went out before the army, and to say, Praise the Lord; for his mercy endureth for ever. 22 And when they began to sing and to praise, the Lord set ambushments against the children of Ammon, Moab, and mount Seir, which were come against Judah; and they were smitten. 23 For the children of Ammon and Moab stood up against the inhabitants of mount Seir, utterly to slay and destroy them: and when they had made an end of the inhabitants of Seir, every one helped to destroy another. 24 And when Judah came toward the watch tower in the wilderness, they looked unto the multitude, and, behold, they were dead bodies fallen to the earth, and none escaped. 25 And when Jehoshaphat and his people came to take away the spoil of them, they found among them in abundance both riches with the dead bodies, and precious jewels, which they stripped off for themselves, more than they could carry away: and they were three days in gathering of the spoil, it was so much. 26 And on the fourth day they assembled themselves in the valley of Berachah; for there they blessed the Lord: therefore the name of the same place was called, The valley of Berachah, unto this day.
Tuesday: 2 Corinthians 10:3-6 (KJV)
3 For though we walk in the flesh, we do not war after the flesh: 4 (For the weapons of our warfare are not carnal, but mighty through God to the pulling down of strong holds;) 5 Casting down imaginations, and every high thing that exalteth itself against the knowledge of God, and bringing into captivity every thought to the obedience of Christ; 6 And having in a readiness to revenge all disobedience, when your obedience is fulfilled.
Wednesday: Philippians 2:3-11 (KJV)
3 Let nothing be done through strife or vainglory; but in lowliness of mind let each esteem other better than themselves. 4 Look not every man on his own things, but every man also on the things of others. 5 Let this mind be in you, which was also in Christ Jesus: 6 Who, being in the form of God, thought it not robbery to be equal with God: 7 But made himself of no reputation, and took upon him the form of a servant, and was made in the likeness of men: 8 And being found in fashion as a man, he humbled himself, and became obedient unto death, even the death of the cross. 9 Wherefore God also hath highly exalted him, and given him a name which is above every name: 10 That at the name of Jesus every knee should bow, of things in heaven, and things in earth, and things under the earth; 11 And that every tongue should confess that Jesus Christ is Lord, to the glory of God the Father.
Thursday: Matthew 18:18-20 (KJV)
18 Verily I say unto you, Whatsoever ye shall bind on earth shall be bound in heaven: and whatsoever ye shall loose on earth shall be loosed in heaven. 19 Again I say unto you, That if two of you shall agree on earth as touching any thing that they shall ask, it shall be done for them of my Father which is in heaven. 20 For where two or three are gathered together in my name, there am I in the midst of them.
Friday: 1 Thessalonians 5:16-22 (KJV)
16 Rejoice evermore. 17 Pray without ceasing. 18 In every thing give thanks: for this is the will of God in Christ Jesus concerning you. 19 Quench not the Spirit. 20 Despise not prophesyings. 21 Prove all things; hold fast that which is good. 22 Abstain from all appearance of evil.
Saturday: 2 Samuel 22:1-10 (KJV)
1 And David spake unto the Lord the words of this song in the day that the Lord had delivered him out of the hand of all his enemies, and out of the hand of Saul: 2 And he said, The Lord is my rock, and my fortress, and my deliverer; 3 The God of my rock; in him will I trust: he is my shield, and the horn of my salvation, my high tower, and my refuge, my saviour; thou savest me from violence. 4 I will call on the Lord, who is worthy to be praised: so shall I be saved from mine enemies. 5 When the waves of death compassed me, the floods of ungodly men made me afraid; 6 The sorrows of hell compassed me about; the snares of death prevented me; 7 In my distress I called upon the Lord, and cried to my God: and he did hear my voice out of his temple, and my cry did enter into his ears. 8 Then the earth shook and trembled; the foundations of heaven moved and shook, because he was wroth. 9 There went up a smoke out of his nostrils, and fire out of his mouth devoured: coals were kindled by it. 10 He bowed the heavens also, and came down; and darkness was under his feet.
Sunday: Hebrews 12:1-4 (KJV)
1 Wherefore seeing we also are compassed about with so great a cloud of witnesses, let us lay aside every weight, and the sin which doth so easily beset us, and let us run with patience the race that is set before us, 2 Looking unto Jesus the author and finisher of our faith; who for the joy that was set before him endured the cross, despising the shame, and is set down at the right hand of the throne of God. 3 For consider him that endured such contradiction of sinners against himself, lest ye be wearied and faint in your minds. 4 Ye have not yet resisted unto blood, striving against sin.
ASSIGNMENT:
Mention any five (5) of the ways the devil attacks a believer.
The RCCG Sunday school manual is written by Pastor E.A. Adeboye and is available online for easy access. See the previous RCCG Sunday school Manual for 2021 here