WATCH RCCG HOLY GHOST COMMUNION SERVICE JUNE 2022 WITH PASTOR E. A. ADEBOYE
1 Corinthians 11:23-27 KJV
For as often as ye eat this bread, and drink this cup, ye do shew the Lord's death till he come. Wherefore whosoever shall eat this bread, and drink this cup of the Lord, unworthily, shall be guilty of the body and blood of the Lord.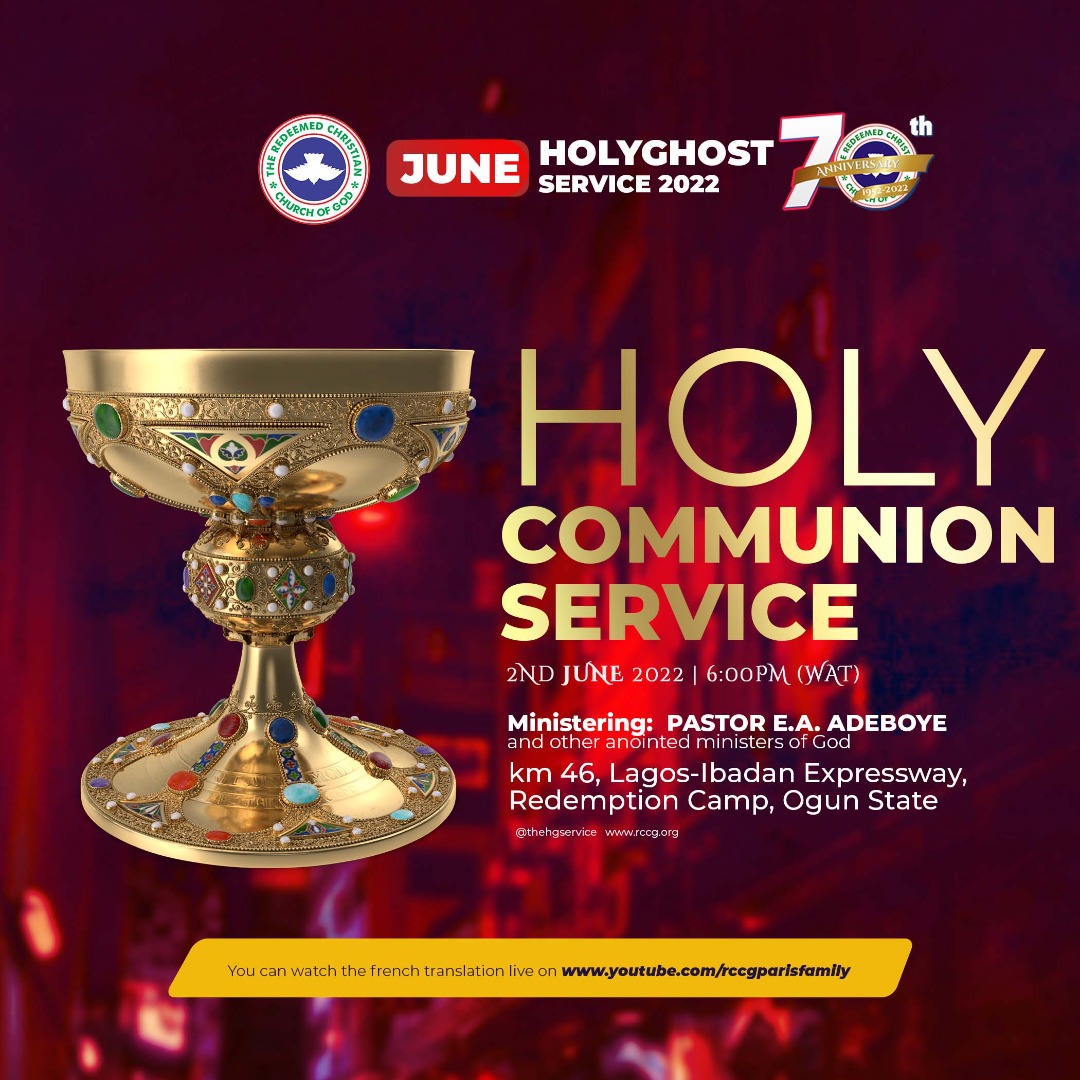 The Redeemed Christian Church of God (RCCG) Welcomes you to another new month. Every new month, God brings our way a lasting encounter with His spirit via the Holy Ghost Communion Service. Get ready to dine at his feet, as we partake of the Lord's table.
That is why we are using this medium to invite you to the June 2022 Holy Ghost Communion Service which holds as follows:
RCCG HOLYGHOST COMMUNION SERVICE JUNE 2022
Date: Thursday 2nd June 2022
Venue: Redemption Camp, KM 46 Lagos Ibadan Expressway, Mowe, Ogun State Nigeria.
Time: 6:00pm
Ministering: Pastor E.A. Adeboye and other anointed men of God.
Theme:
Where to watch the 2022 RCCG Holy Ghost service.
Click The play Button below to be a part of the live Service
You are Watching RCCG Holy Communion Service June 2022
Remember you can always find details about Christian events and programme happening globally at Christianevents.com.ng