WATCH PMCH FEBRUARY 2022 LIVE ONLINE WITH DR D.K OLUKOYA
Ephesians 6:12; For we wrestle not against flesh and blood, but against principalities, against powers, against the rulers of the darkness of this world, against spiritual wickedness in high places.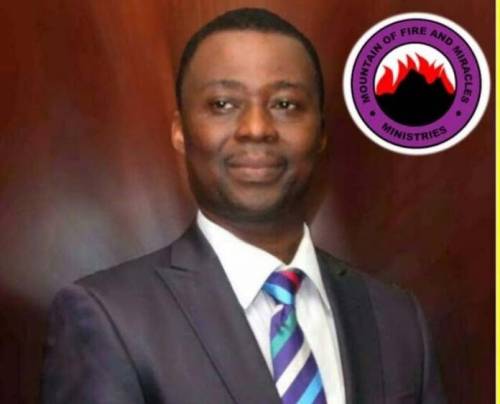 Power Must Change Hands (PMCH) is a special service held once a month at MFM Prayer City. The programme is held every First Saturday of each month from 7 AM to 12 PM WAT. PMCH is streaming  LIVE on satellite Tv and over the internet for people worldwide.
THEME: MFM Feb 2022 PMCH- O Lord, Make Me A Mysterious Wonder – Dr D. K. Olukoya

Click the PLAY button below to watch live.
 You are watching MFM Power Must Change Hands February 2022 with Dr Olukoya
PMCH February 2022 Programme Schedule
7:00 am – 7:05 am Opening Prayers
7:05 am – 7:20 am Praise Worship
7:20 am – 7:35 am Testimonies
7:35 am – 7:45 am Hour of Personal Intercession
7:45 am – 8:45 am Ministration
8:45 am – 9:00 am Offering and Closing
PRAYERS BEFORE GIVING YOUR FIRST FRUIT OFFERING
Lift up the offering and pray like this: "Father, I thank You, for giving me the opportunity, the strength and the wisdom to acquire this seed.
I recognise and worship You with this offering as the only source of all my income. I thank You because once I was lost, but now I'm found.
I thank You for the salvation of my soul. As I give this first fruit offering now, accept it, O Lord, by the power in the blood of Jesus.
By this offering, I hereby acknowledge that You are my priority. O God, arise and use this offering as a key to my increase, enlargement, promotion, and uncommon favour.
By this offering, let the power of the wasters be destroyed from my life, deliver me from losses of any kind, and envelope my life with blessings money cannot buy.
By this offering, I plug myself into the socket of a financial open heaven, uncommon breakthroughs, dominion prosperity, uncommon favour, unimaginable achievements, and total victory, in the name of Jesus.
As I give this first fruit offering, let its sanctifying power flow down into all my other incomes. O Lord, catapult me into Your divine location, position, anointing and wisdom for my life.
Let the milk and honey of the earth be deposited into my bosom.
This I pray, in the mighty name of the Lord Jesus Christ. Amen."