Watch Gen218 Singles 2023 here. The Mountain of Fire & Miracle ministries Gen 218 singles program holds live online. You can now join the event from anywhere in the world through the live stream details below.
Click the play button below to start watching the program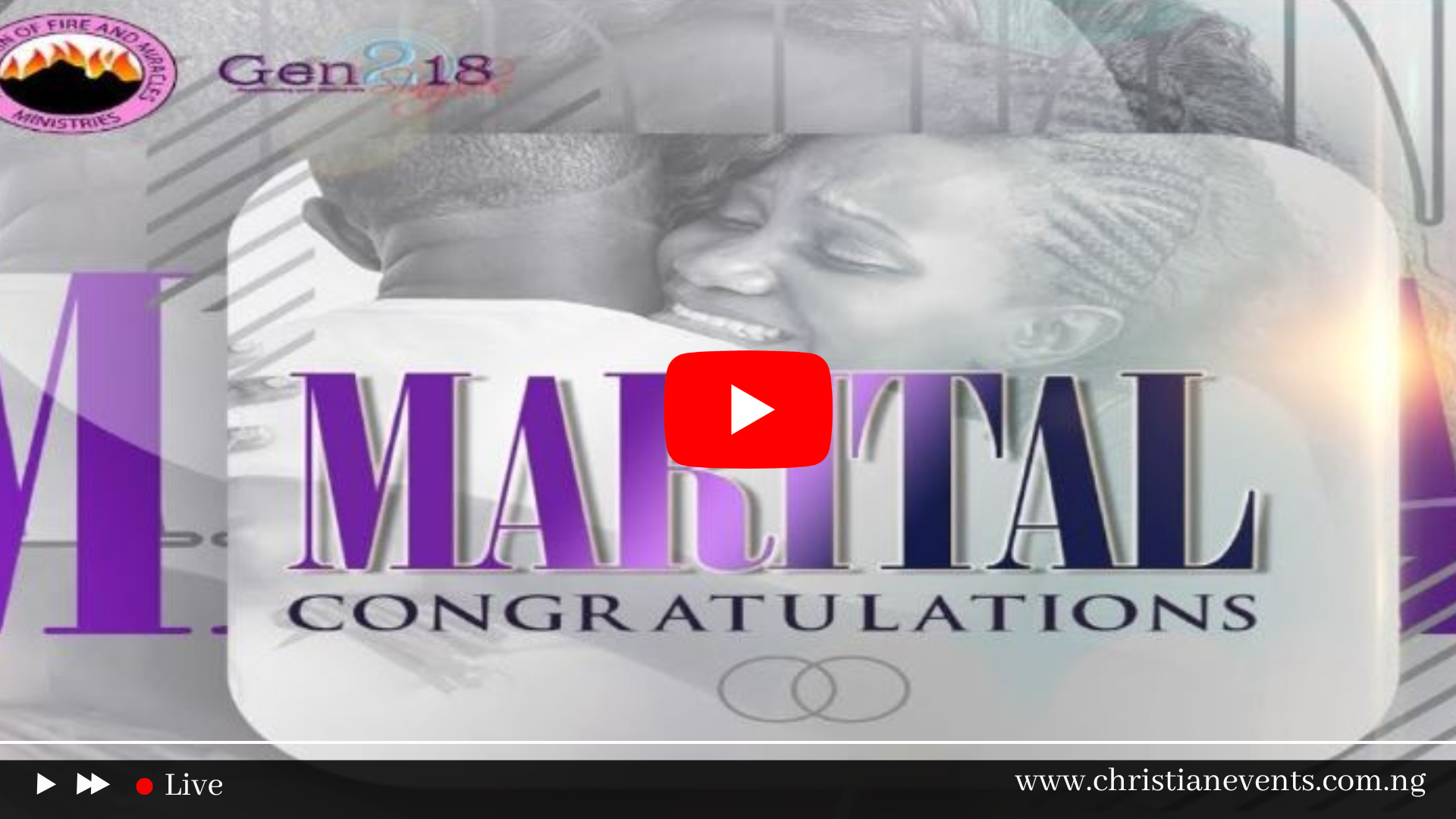 Alternatively if the video fails, kindly click here to watch 
You Are Watching the Mfm Gen 218 Singles with Dr Daniel & Pst Shade Olukoya.
WATCH MFM SUNDAY SERVICES HERE
MFM GEN 218 SINGLES PROGRAMME DETAILS
DATE: Every Last Saturday of Every Quater.
TIME: 8:00 Am
VENUE: MFM International Headquarters, Lagos, Nigeria.
LIVE on social media.
MINISTER: PASTOR (MRS) SHADE OLUKOYA.
WATCH MFM SUNDAY SERVICES HERE
Click the link below to join other services from MFM
Remember you can always get information about a variety of Christian events on this website Christianevents.Com.Ng