WATCH MFM GEN 218 SINGLES AUGUST 2021 EDITION WITH PASTOR (MRS) SHADE OLUKOYA – LIVE ONLINE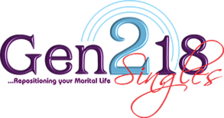 The Mountain of Fire & Miracle ministries Gen 218 singles program holds this saturday, 28th August, 2021. You can now join the event from anywhere in the world through the live stream details below.
Click the button below to start watching the program
YOU ARE WATCHING THE MFM GEN 218 SINGLES WITH PASTOR (MRS) SHADE OLUKOYA – 28TH AUGUST 2021.
MFM GEN 218 SINGLES PROGRAMME DETAILS
DATE: 28TH August, 2021.
TIME: 5: 30PM.
VENUE: MFM International Head quarters, Lagos, Nigeria.
LIVE on social media.
MINISTER: PASTOR (MRS) SHADE OLUKOYA.
WHAT IS THE THEME FOR MFM-GEN218-SINGLES AUGUST 2021 EDITION?
The theme for the August 2021 edition of MFM Gen 218 Singles programme is "Divine Intervention".