KOINONIA GLOBAL APRIL 2022 MIRACLE SERVICE WITH APOSTLE JOSHUA SELMAN.
Koinonia  April 2022 miracle service with Apostle Selman holds today Sunday 24th April 2022. Come experience an outpouring of God's Power, Transformation, Deliverance, Healings and Miracles. Find the details of the event below.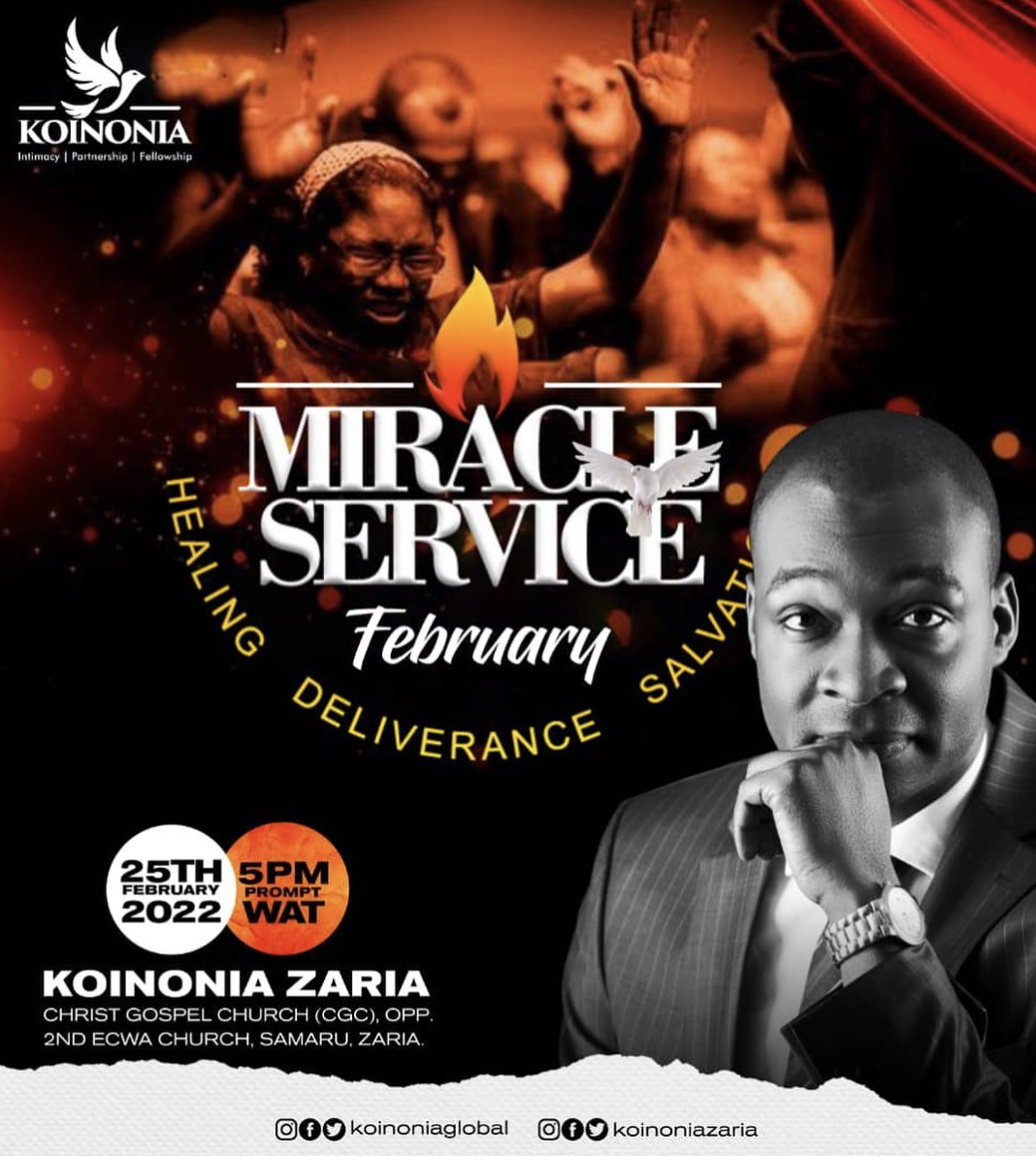 The Eternity Network International (ENI) holds her April 2022 edition of the Koinonia miracle service.
It's the ENI koinonia miracle service. It's a moment of fellowship, where God's people are visited with a great dose of power and anointing. It is also a Day of intense worship with miracles of deliverance following.
A service that commands the overwhelming presence and the manifestation of the power of God. The February 2022 edition of Koinonia miracle service is a Set time in the Calendar of God on Earth and as a People, we are privileged to host the Monarch of the Universe and His entourage at this monumental event.
To Join The Event, click Play Below
Remember you can always get information on Koinonia and other Christian events like this on CHRISTIAN EVENTS website.