Luke 24:46-47 KJV
And said unto them, Thus it is written, and thus it behooved Christ to suffer, and to rise from the dead the third day: And that repentance and remission of sins should be preached in his name among all nations, beginning at Jerusalem.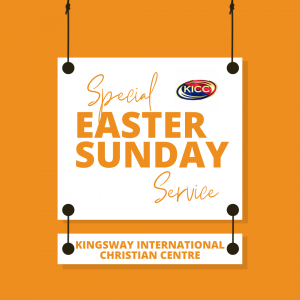 The Easter Sunday service of the Kingsway International Christian Centre (KICC) with Pastor Matthew Ashimolowo holds on Sunday 16th April 2022.
To join KICC Easter Sunday Service, please click the play button below.
Remember you can always get information on a variety of Christian events happening around you and globally on
CHRISTAINEVENTS.COM.NG