The Lakewood Church brings to the global space, an Easter Music Special event this Friday 16th April, 2022. Please find out more below.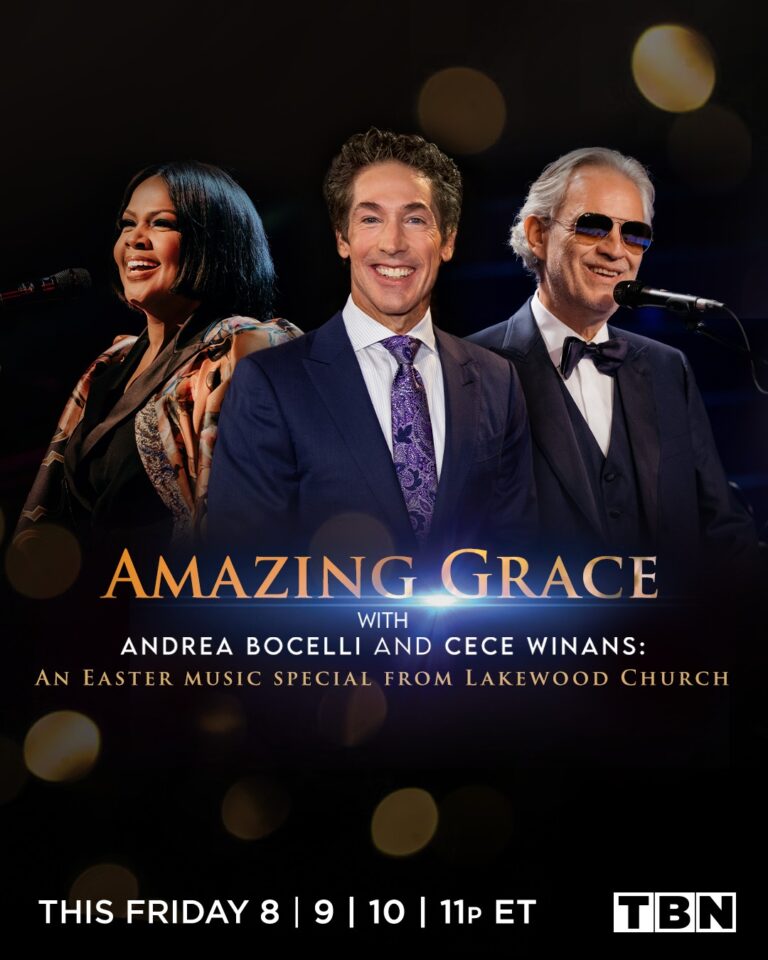 To join the live event, click the play button below
You are watching Easter Music Special from Lakewood Church
LAKEWOOD CHURCH EASTER MUSIC SPECIAL PROGRAMME
DATE: Friday 16th April 2022.
TIME: 8, 9, 10 and 11(ET)
JOEL OSTEEN EASTER MUSIC SPECIAL APRIL 2022 HOST AND GUEST MINISTERS
Below is the list of people who will be ministering at the convention:
HOST MINISTERS: Pastor Joel and Victoria Osteen
GUEST MINISTERS:
Andrea Bocelli
Cece Winas
What is the theme of JOEL OSTEEN EASTER MUSIC SPECIAL APRIL 2022?
The theme for JOEL OSTEEN EASTER MUSIC SPECIAL , under the leading of the Holy Spirit, is proclaimed by Pastor Joel Osteen to be "AMACING GRACE".
Click Here to watch the Easter Sunday Service
Remember you  can always get information on Joel Osteen Ministries and Lakewood Church events as well as other christian events like this on CHRISTIAN EVENTS website.