WATCH HOUSE ON THE ROCK THE SPIRITFEST CONFERENCE 2022 LIVE ONLINE – DAY 5.
Spiritfest Conference 2022 by the House on The Rock is ongoing. Worshippers all over the world who want to join the live stream of the first day of the ongoing conference can do so by clicking on the play button below.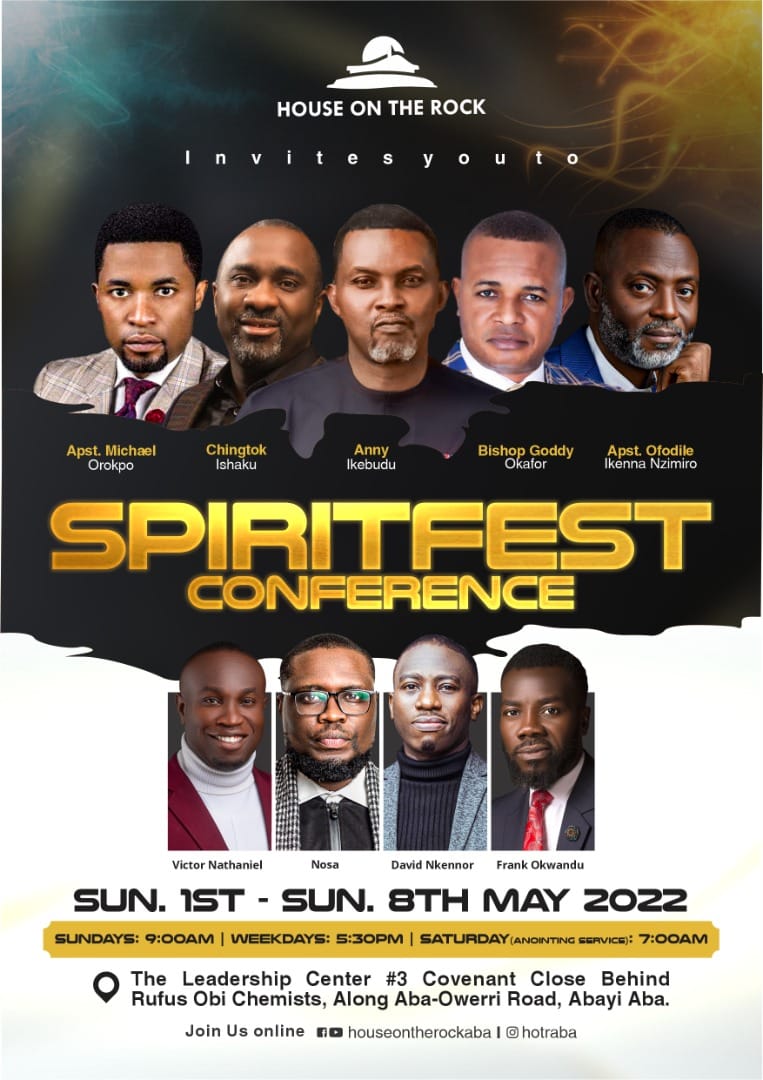 YOU ARE WATCHING HOUSE ON THE ROCK SPIRITFEST CONFERENCE DAY 5 – TUESDAY 3RD MAY 2022.
The purpose of the SpiritFest Conference is to furnish you with the knowledge of God's will in all wisdom and spiritual understanding, enabling you live victoriously in Christ Jesus.
HOUSE ON THE ROCK SPIRITFEST CONFERENCE MINISTERS
The Conference will feature insightful teachings of the Bible precepts by world-renowned gospel Ministers as listed below:
Victor Nathaniel
Nosa
David Nkenfor
Frank
Pastor Paul Adefarasin and blessed gospel song ministers.
The ministry has now grown and had over 50 branches worldwide, mostly in Nigeria, with daughter churches in South Africa, the Democratic Republic of the Congo, Ireland, and the United Kingdom….Read More