WATCH DUNAMIS CHRISTMAS SERVICE  DECEMBER 2021 LIVE STREAM WITH PASTOR PAUL ENECHE
And she shall bring forth a son, and thou shalt call his name Jesus: for he shall save his people from their sins (Matthew 1:21)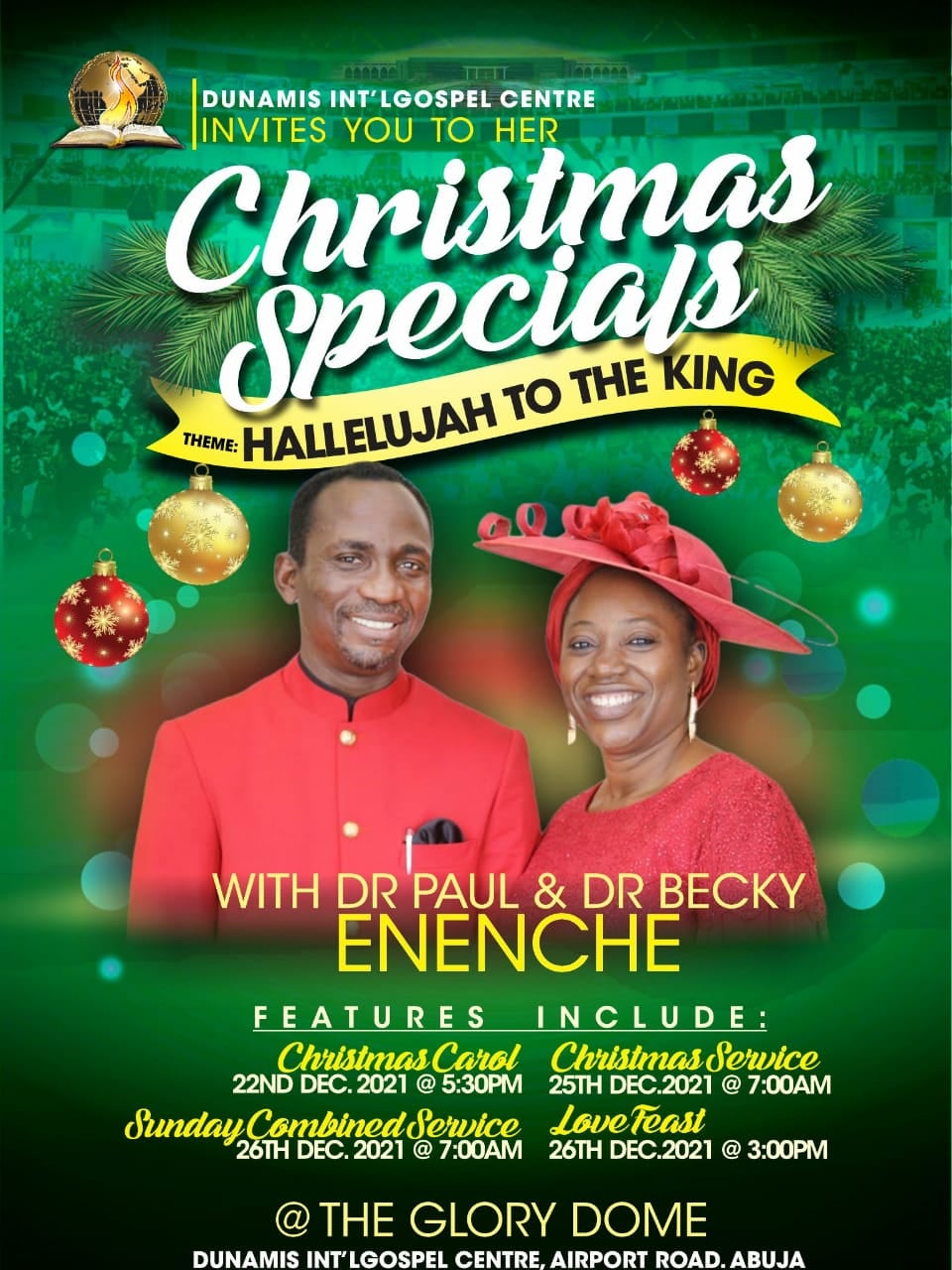 Good news from heaven the angels bring, Glad tidings to the earth they sing: To us this day a child is given, To crown us with the joy of heaven. Celebrate the birth of Christ with us @ DUNAMIS INTERNATIONAL CHURCH.
DATE: 25TH DECEMBER, 2021
TIME: 8:00 AM
To join DUNAMIS 2021 Christmas Service, please click the play button below.
You are Watching Christmas Service from Dunamis International Gospel Church
Remember you can always get information on a variety of christian events happening around you and globally on
CHRISTAINEVENTS.COM.NG