DETAILS ABOUT DEEPER LIFE NATIONAL DECEMBER RETREAT 2020
COME BELIEVING GO REJOICING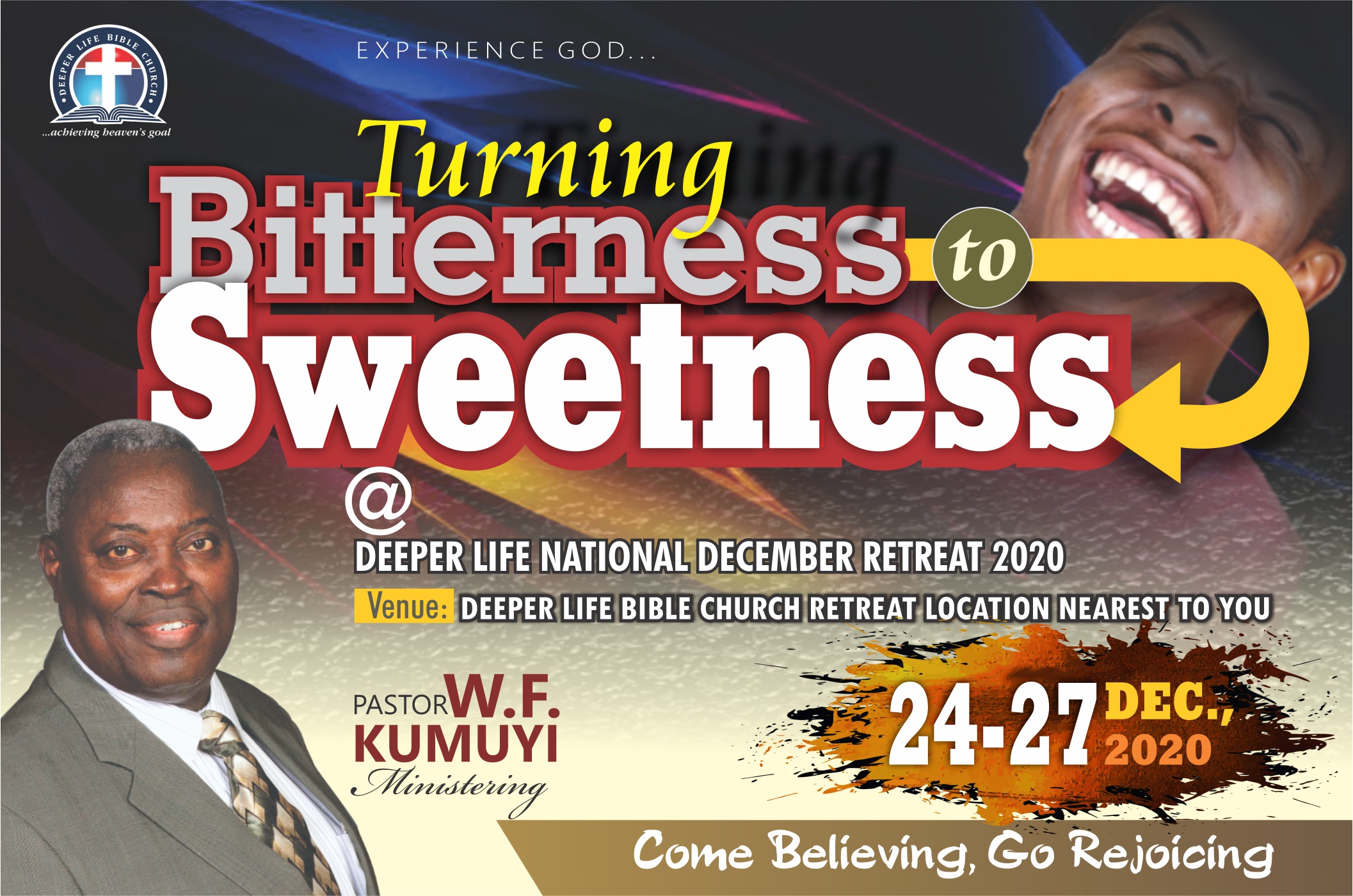 Deeper Christian Life Ministry is a Pentecostal Christian denomination with its international headquarters, Deeper
Life Bible Church Lagos, in Lagos. It is overseen by the General Superintendent of Deeper Life Bible Church, Pastor
William Folorunso Kumuyi.
The National December retreat is held every year for the convocation of all members of the church. Each member of the church will come together at the nearest location of the retreat.
DATE: 24TH – 27TH DECEMBER  2020
THEME: TURNING BITTERNESS TO SWEETNESS
VENUE:  ANY DEEPER LIFE BIBLE CHURCH RETREAT LOCATION NEAREST TO YOU.
MINISTERING: PASTOR W F KUMUYI