Watch DCLM Impact Academy with W.F. Kumuyi. It is time to start the new season with a divine empowerment to make impacts like never before. Please find details of this event below.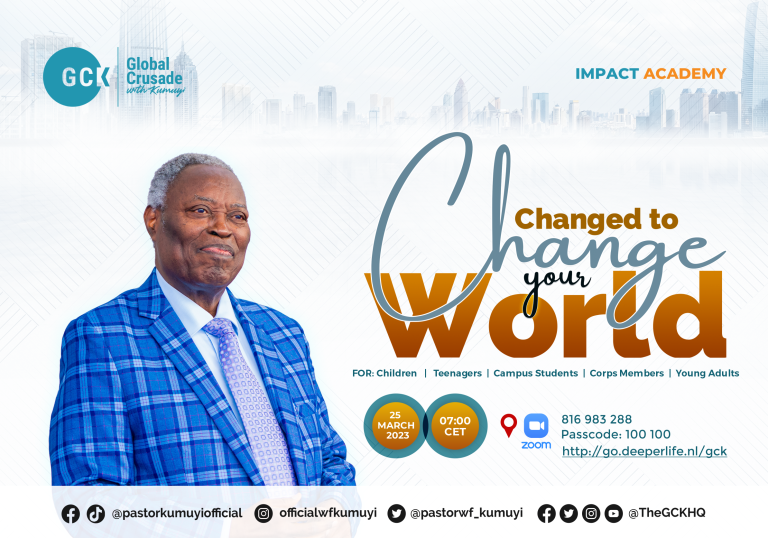 Click the play button below to join the event
 You are watching the DCLM Impact Academy March 2023 with W.F. Kumuyi
What is DCLM Impact Academy All About?
The Impact Academy is a monthly event held during the Global Crusades with Kumuyi convened by the Deeper Christian Life Ministries. It focuses on Teenagers, Campus students, Corp members, and Young Adults.
Time: 4:00 Pm (GMT)
Date: Saturday March 25th 2023
Venue:
Meeting ID: 816-983-288 |
Passcode: 100 100
Link: http://go.deeperlife.nl/gck
Theme: Changed to Change Your World
You May Also Check Out DCLM Regular and Upcoming Events as Follows;
Remember you can always get information on DCLM Global crusade and other Christian events like this on Christian events website.