Begin and stay uplifted all through this day with scriptures and power-packed prayer points, that keeps your Spirit in tune with God. This short and brief Daily Bible Text and Prayers for today is made available to you, and your loved ones for your daily inspirations.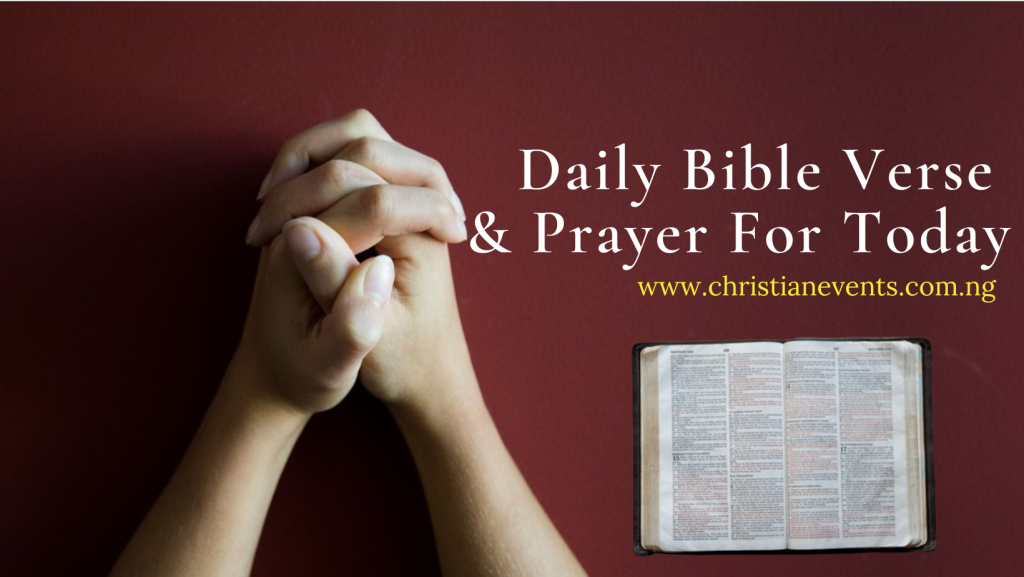 Daily Bible Text for Today: Isaiah 45:22-23, NIV
Turn to me and be saved, all you ends of the earth; for I am God, and there is no other. By myself I have sworn, my mouth has uttered in all integrity a word that will not be revoked: Before me every knee will bow; by me every tongue will swear.
Prayer Points for Today 30th January 2023.
Lord God, we kneel before you and worship you, for you do mighty deeds in heaven and on earth and allow us to become your children and your servants. You have done great things for many people, enabling them to serve you, and you will do still more. For you have promised that all our paths will be made straight.
You have promised that all we do may be a service to you through Jesus Christ, the Savior of the world, whom we follow. He will be revealed to the whole world, so that the nations will be called to serve you and your will may be done on earth as in heaven.
Praised be your name, Lord our God! We open our hearts to you. In death and in life we are yours. Amen.
"So tell them, 'As surely as I live, declares the LORD, I will do to you the very thing I heard you say: " Numbers 14:28 (NIV)
This daily Bible verse and Intercessory guide are published by Plough Publishing House (NY), an independent publisher of books on faith, society, and spiritual life. See more.