PASTOR JOEL + VICTORIA OSTEEN LIVE AT YANKEE STADIUM
You are on to the live broadcast Global Virtual Stadium outreach for Lakewood Church, Houston, Texas (USA). Be blessed as Pastor Joel Osteen, Pastor (Mrs) Victoria Osteen and other anointed ministers of God takes you through a live worship experience and inspiring word in the presence of God.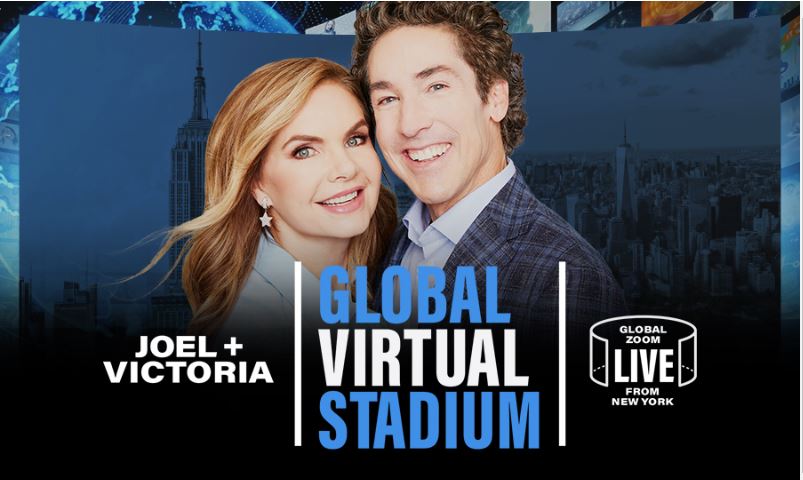 GLOBAL VIRTUAL STADIUM WITH JOEL & VICTORIA IS JUST A FEW DAYS AWAY – READ MORE
Get set to watch the live broadcast / live streaming of Come Home To Hope/Joel + Victoria this August from Yankee Stadium Texas, USA.
Yankee Stadium doors open 5:30 pm ET, Global Virtual event starts 6:00 pm ET. 
Nigerian Time: 23:00pm
Click play to watch the live service with Pastor Joel Osteen
You are watching Come Home to Hope 2022
Lakewood Church, originally called "Lakewood Baptist Church", was founded by John Osteen and his second wife, Dolores (Dodie) on Mother's Day, May 10, 1959, inside an abandoned feed store in northeast Houston.
John was a Southern Baptist minister, but after experiencing baptism in the Holy Spirit, he founded Lakewood as a church for charismatic Baptists. The church soon dropped "Baptist" from its name and became non-denominational…Read more.