WATCH THE 5 HOURS OF PRAISE IN HONOUR OF GODS GOODNESS WITH TOPE ALABI
Today the 27th of October, 2021 marks the 51st birthday of the renowned evangelist Tope Alabi. In honour of Gods's goodness, a 5 hour praise event is scheduled to hold today. Please find details below.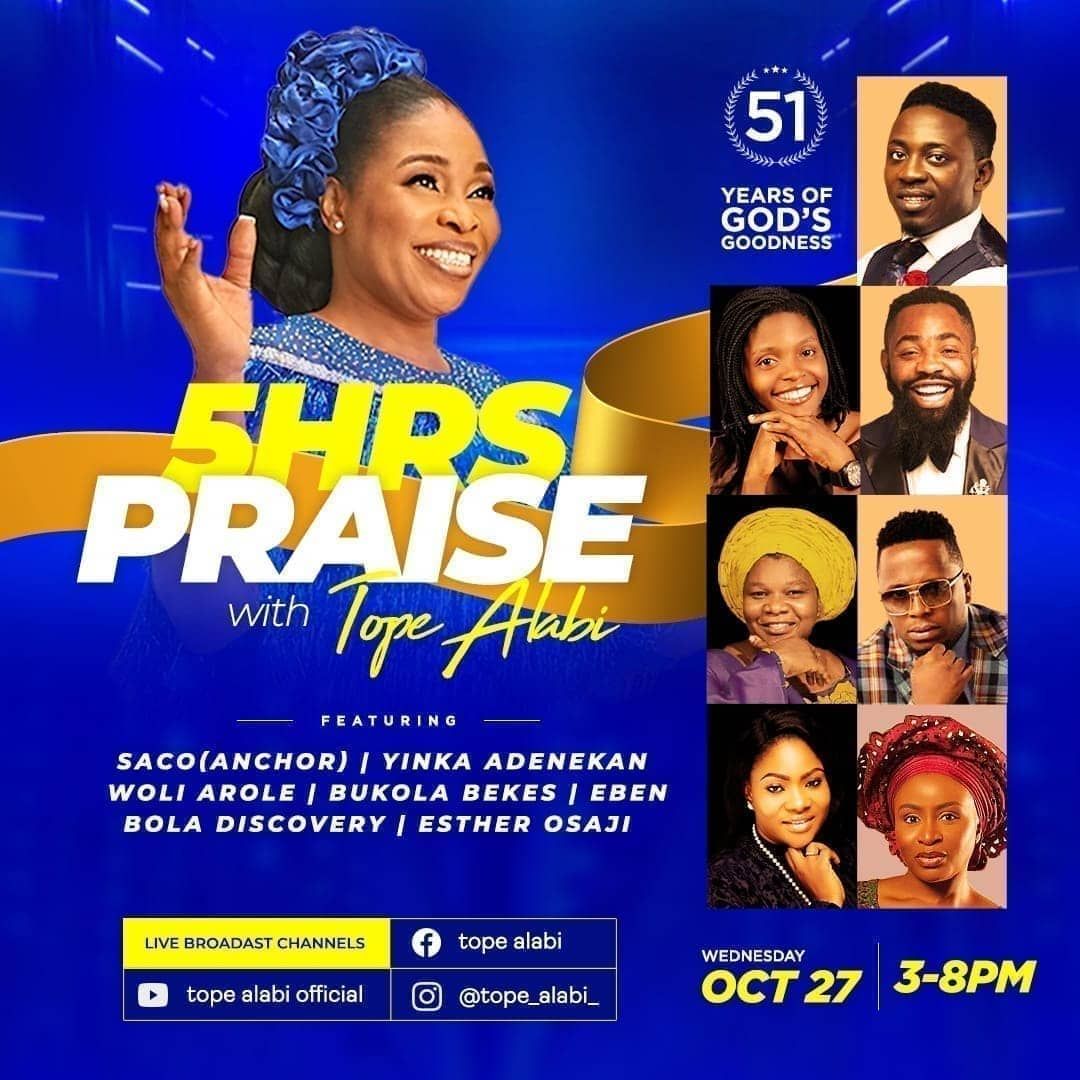 5 HOURS OF PRAISE WITH TOPE ALABI PROGRAMME DETAILS
DATE: Wednesday, 27th October 2021
TIME: 3 – 8PM (GMT+1)
VENUE: Live broadcast on all tope alabi social media platform.
NOTE: Click the Play button below to join the live event.
5 HOURS OF PRAISE WITH TOPE ALABI MINISTER
Below are a list of minster at the live event;
Saco (Anchor)
Yinka Adenekan
Woli Arole
Bukola Bekes
Eben
Bola Discovery
Esther Osaji
Kindly Click the play button to be a part of the event
You are watching the 5 hours praise with Tope alabi Live Online In celebration of her 51st birthday anniversary
Remember you can always find details on christian events happening far and near on the christianevents website.