Daily catholic Holy Mass live online. Watch the online broadcast of the Holy Mass for today. You can also see the Daily catholic reading for today on this page.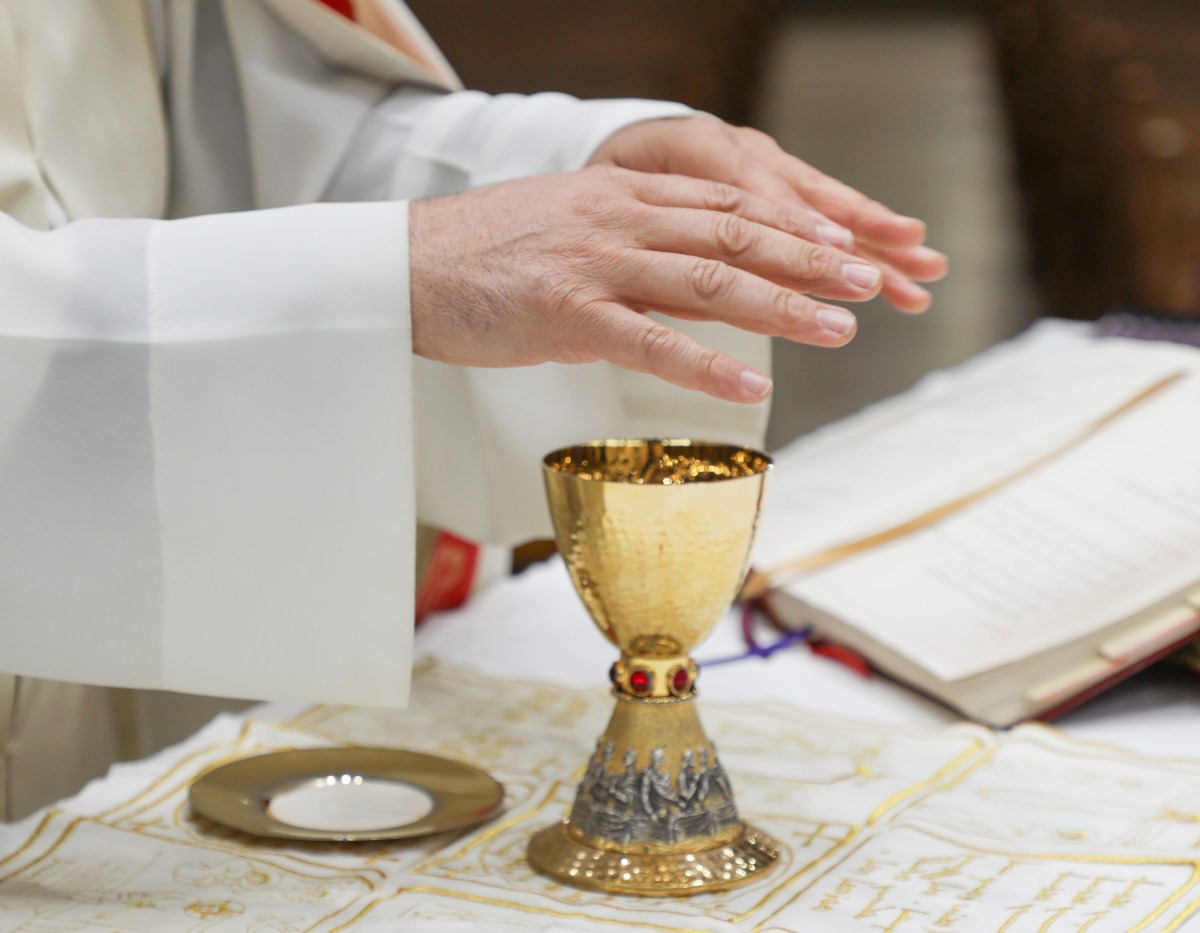 Daily mass is a daily act of worship and the celebration of the sacrament of the Eucharist. For people across the globe. This page also contains the catholic daily reading for today. Please read and share with someone today.
Press the play button to watch the live transmission of the Holy Mass for today.
You are watching The Live broadcast for the Catholic Holy Mass for Today.
CATHOLIC DAILY READING 21ST JULY 2022.
Ordinary Weekday / Lawrence of Brindisi, Priest, Religious, Doctor
First Reading: Jeremiah 2: 1-3, 7-8, 12-13
1 And the word of the Lord came to me, saying:
2 Go, and cry in the ears of Jerusalem, saying: Thus saith the Lord: I have remembered thee, pitying thy soul, pitying thy youth, and the love of thy espousals, when thou followedst me in the desert, in a land that is not sown.
3 Israel is holy to the Lord, the first fruits of his increase: all they that devour him offend: evils shall come upon them, saith the Lord.
7 And I brought you into the land of Carmel, to eat the fruit thereof, and the best things thereof: and when ye entered in, you defiled my land, and made my inheritance an abomination.
8 The priests did not say: Where is the Lord? and they that held the law knew me not, and the pastors transgressed against me: and the prophets prophesied in Baal, and followed idols.
12 Be astonished, O ye heavens, at this, and ye gates thereof, be very desolate, saith the Lord.
13 For my people have done two evils. They have forsaken me, the fountain of living water, and have digged to themselves cisterns, broken cisterns, that can hold no water.
Responsorial Psalm: Psalms 36: 6-7ab, 8-9, 10-11
R. (10a) With you is the fountain of life, O Lord.
6 O Lord, thy mercy is in heaven, and thy truth reacheth, even to the clouds.
7ab Thy justice is as the mountains of God, thy judgments are a great deep.
R. With you is the fountain of life, O Lord.
8 O how hast thou multiplied thy mercy, O God! But the children of men shall put their trust under the covert of thy wings.
9 They shall be inebriated with the plenty of thy house; and thou shalt make them drink of the torrent of thy pleasure.
R. With you is the fountain of life, O Lord.
10 For with thee is the fountain of life; and in thy light we shall see light.
11 Extend thy mercy to them that know thee, and thy justice to them that are right in heart.
R. With you is the fountain of life, O Lord.
Alleluia: Matthew 11: 25
R. Alleluia, alleluia.
25 Blessed are you, Father, Lord of heaven and earth; you have revealed to little ones the mysteries of the Kingdom.
R. Alleluia, alleluia.
Gospel: Matthew 13: 10-17
10 And his disciples came and said to him: Why speakest thou to them in parables?
11 Who answered and said to them: Because to you it is given to know the mysteries of the kingdom of heaven: but to them it is not given.
12 For he that hath, to him shall be given, and he shall abound: but he that hath not, from him shall be taken away that also which he hath.
13 Therefore do I speak to them in parables: because seeing they see not, and hearing they hear not, neither do they understand.
14 And the prophecy of Isaias is fulfilled in them, who saith: By hearing you shall hear, and shall not understand: and seeing you shall see, and shall not perceive.
15 For the heart of this people is grown gross, and with their ears they have been dull of hearing, and their eyes they have shut: lest at any time they should see with their eyes, and hear with their ears, and understand with their heart, and be converted, and I should heal them.
16 But blessed are your eyes, because they see, and your ears, because they hear.
17 For, amen, I say to you, many prophets and just men have desired to see the things that you see, and have not seen them, and to hear the things that you hear and have not heard them.
Read more Catholic Daily Reading for today ( 1st Reading, Responsorial Psalm and the Gospel. This daily reading is published to help you live a life full of faith.
Remember you can always get information on T.D. Jakes Wednesday Night Bible Study and other Christian events like this on the Christian Events website