Covenant Hour of Prayer guideliine for today 23rd May 2023. Kindly join the Covenant Hour of Prayer and pray the prayers below with faith and intensity.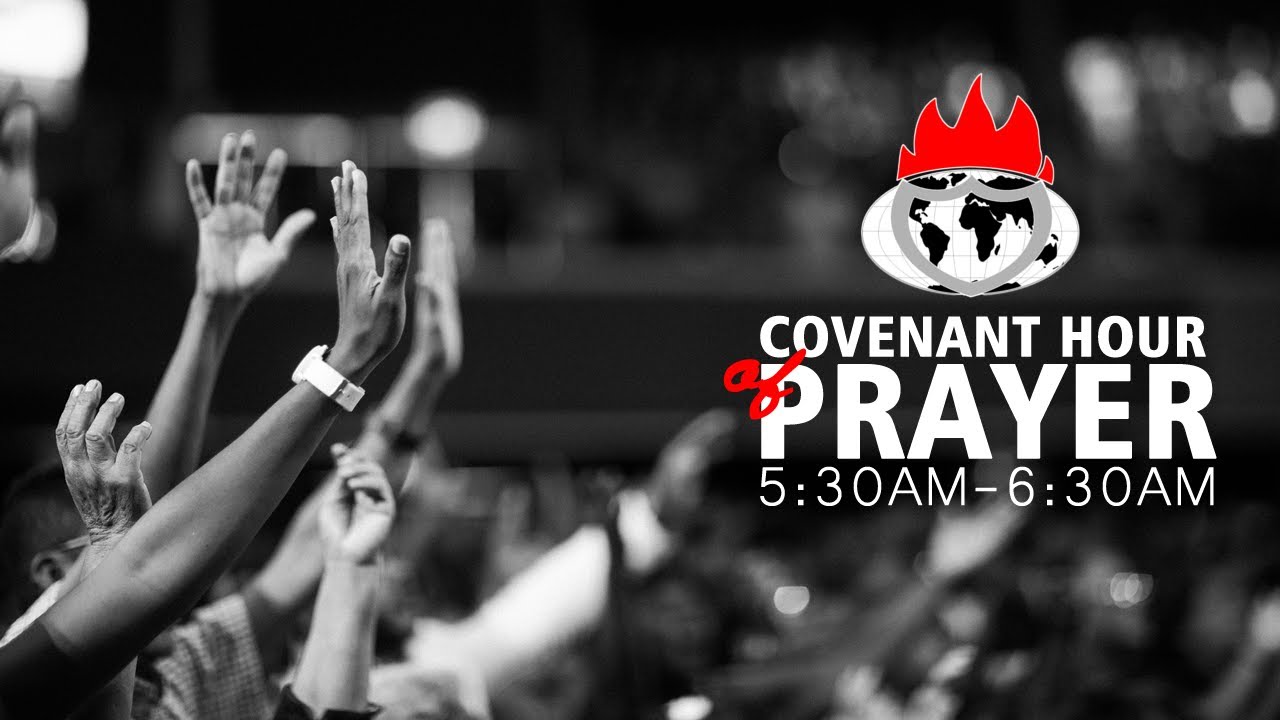 Living Faith Church Worldwide (also known as Winners Chapel) is an Evangelical charismatic Christian denomination and a megachurch. The headquarters is located in Ota, Nigeria, and have churches all over the world, with the mandate to liberate mankind from all forms of oppression.
Intercession 1: Father, by the Holy Ghost, let every captive ordained for eternal life across our harvest field this week, be released, saved and established in this Church for life – Acts 13:48
Acts 13:48

48 And when the Gentiles heard this, they were glad, and glorified the word of the Lord: and as many as were ordained to eternal life believed.
Intercession 2: Father, in the name of Jesus, we decree judgment on all evil beasts in this church, seeking to scatter the flock of Christ – Ezk. 34:25
Ezek 34:25

25 And I will make with them a covenant of peace, and will cause the evil beasts to cease out of the land: and they shall dwell safely in the wilderness, and sleep in the woods.
Intercession 3: Father, in the name of Jesus, let there be a continuous increase of the Word from our altar all through this year, resulting in the continuous growth of this Church – Acts 6:7
Acts 6:7

7 And the word of God increased; and the number of the disciples multiplied in Jerusalem greatly; and a great company of the priests were obedient to the faith.
Intercession 4: Father, in the name of Jesus, let all our new converts be filled with the Holy Ghost, thereby turning them to effective witnesses of Christ – Act. 1:8
Acts 1:8

8 But ye shall receive power, after that the Holy Ghost is come upon you: and ye shall be witnesses unto me both in Jerusalem, and in all Judaea, and in Samaria, and unto the uttermost part of the earth.
Intercession 5: Father, in the name of Jesus, let Your Mighty presence remain evident in all our assemblies, thereby keeping the revival fire burning in all our churches worldwide – Lev. 6:13
Lev 6:13

13 The fire shall ever be burning upon the altar; it shall never go out.
About Living Faith Church Worldwide:
Living Faith Church Worldwide (also known as Winners Chapel) is an Evangelical charismatic Christian denomination and a megachurch. The headquarters is located in Ota, Nigeria, and have churches all over the world, with the mandate to liberate mankind from all forms of oppression. Read More