Covenant Hour of Prayer guideliine for today 22nd September 2023. Kindly join the Covenant Hour of Prayer and pray the prayers below with faith and intensity.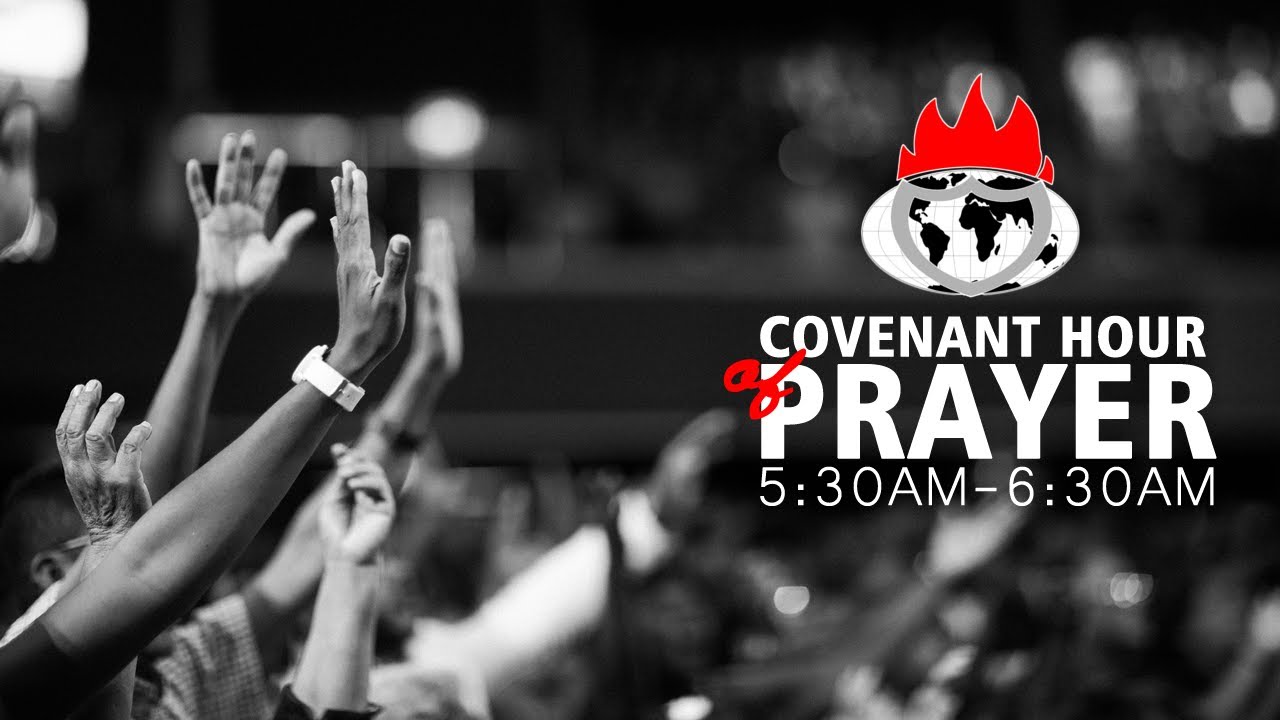 Living Faith Church Worldwide (also known as Winners Chapel) is an Evangelical charismatic Christian denomination and a megachurch. The headquarters is located in Ota, Nigeria, and have churches all over the world, with the mandate to liberate mankind from all forms of oppression.
Time of Winners Chapel CHOP Services: Living Faith holds her CHOP service by 5:30 am Nigeria Time from Monday to Saturday.
Intercession 1: Father, we clear every barrier standing in the way of the ingathering of record-breaking multitudes into this church this coming Sunday – Ps. 24:7
Ps 24:7

7 Lift up your heads, O ye gates; and be ye lift up, ye everlasting doors; and the King of glory shall come in.
Intercession 2: Father, let Your angels protect and preserve all our new converts and new members from all assaults of the enemy, so they can abide in this church for life – Ex. 23:20
Ex 23:20

20 Behold, I send an Angel before thee, to keep thee in the way, and to bring thee into the place which I have prepared.
Intercession 3: Father, let the Holy Spirit continue to breathe upon our tracts and fliers, turning them into anointed sickles of harvest, thereby drafting abiding multitudes into this church this coming Sunday – Joe. 3:13
Joel 3:13

13 Put ye in the sickle, for the harvest is ripe: come, get you down; for the press is full, the fats overflow; for their wickedness is great.
Intercession 4: Father, continue to send us the rain of Your crowd-gathering Word, thereby resulting in the explosive attendance of worshippers all through this month and beyond – Act. 6:7
Acts 6:7

7 And the word of God increased; and the number of the disciples multiplied in Jerusalem greatly; and a great company of the priests were obedient to the faith.
Intercession 5: Father, by the mighty rushing wind of the Holy Ghost, compel the ingathering of record-breaking multitudes into this church this coming Sunday – Act. 2:2/6
Acts 2:2/6

2 And suddenly there came a sound from heaven as of a rushing mighty wind, and it filled all the house where they were sitting. 6 Now when this was noised abroad, the multitude came together, and were confounded, because that every man heard them speak in his own language.
About Living Faith Church Worldwide:
Living Faith Church Worldwide (also known as Winners Chapel) is an Evangelical charismatic Christian denomination and a megachurch. The headquarters is located in Ota, Nigeria, and have churches all over the world, with the mandate to liberate mankind from all forms of oppression. Read More