Covenant Hour of Prayer guideliine for today 18th February 2023. Kindly join the Covenant Hour of Prayer and pray the prayers below with faith and intensity.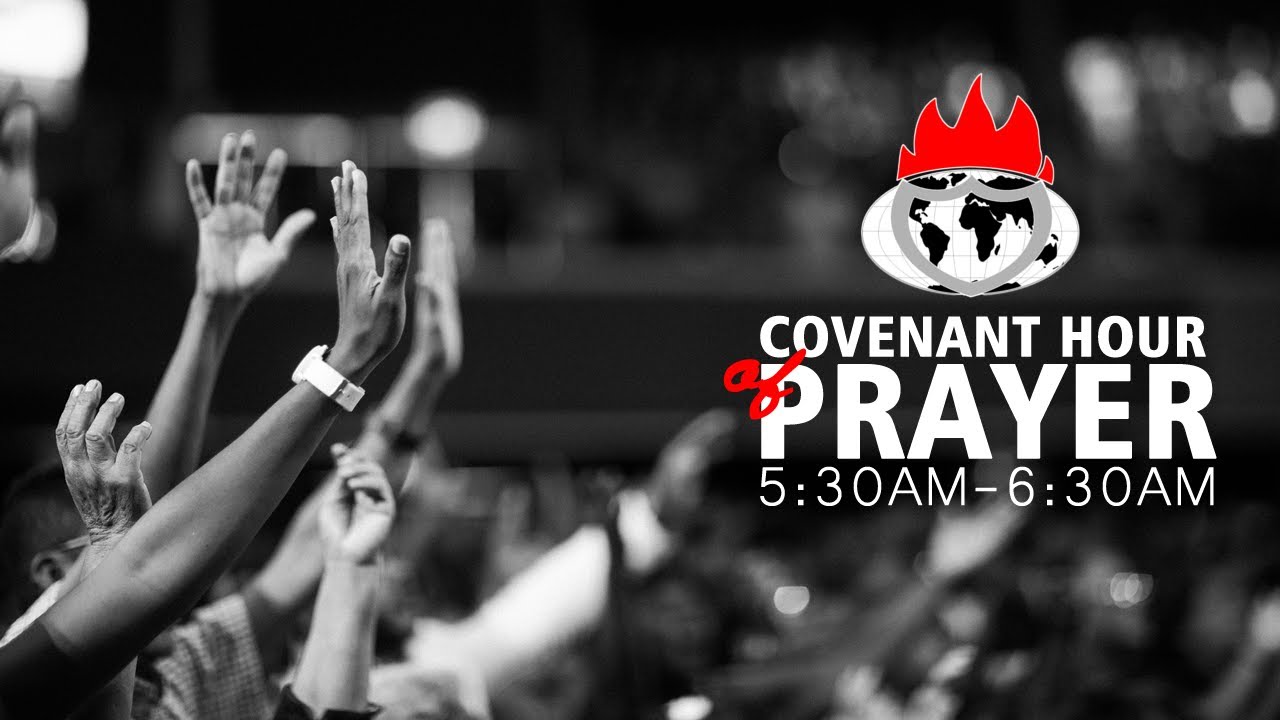 Living Faith Church Worldwide (also known as Winners Chapel) is an Evangelical charismatic Christian denomination and a megachurch. The headquarters is located in Ota, Nigeria, and have churches all over the world, with the mandate to liberate mankind from all forms of oppression.
Intercession 1: Father, stir up the zeal of every member of this church to engage in Kingdom advancement endeavors; resulting in the supernatural multiplication of this church
Luk. 14:23 And the lord said unto the servant, Go out into the highways and hedges, and compel them to come in, that my house may be filled.
Intercession 2: Father, let the fire of the Holy Ghost consume every agent of the devil seeking to frustrate the full delivery of the ongoing 'prophetic weeks of release' agenda
Heb. 12:29  For our God is a consuming fire.
Intercession 3: Father, in the name of Jesus, redirect the steps of every embattled Winner back to this church this prophetic season, and grant each one of them a breakthrough welcome package
Is. 51:11 Therefore the redeemed of the LORD shall return, and come with singing unto Zion; and everlasting joy shall be upon their head: they shall obtain gladness and joy; and sorrow and mourning shall flee away.
Intercession 4: Father, we decree perfect weather condition and hitch-free movement for all worshippers in and out of this church tomorrow Sunday, resulting in record-breaking in-gathering of multitudes
Phil. 2:10 That at the name of Jesus every knee should bow, of things in heaven, and things in earth, and things under the earth;
Intercession 5: Father, gather great multitudes into our Service(s) tomorrow Sunday, and grant every worshipper diverse encounters with your word, resulting in covenant highway order of testimonies
Jer. 15:16. Thy words were found, and I did eat them; and thy word was unto me the joy and rejoicing of mine heart: for I am called by thy name, O LORD God of hosts.
About Living Faith Church Worldwide:
Living Faith Church Worldwide (also known as Winners Chapel) is an Evangelical charismatic Christian denomination and a megachurch. The headquarters is located in Ota, Nigeria, and have churches all over the world, with the mandate to liberate mankind from all forms of oppression. Read More