Covenant Hour of Prayer guideliine for today 15th February 2023. Kindly join the Covenant Hour of Prayer and pray the prayers below with faith and intensity.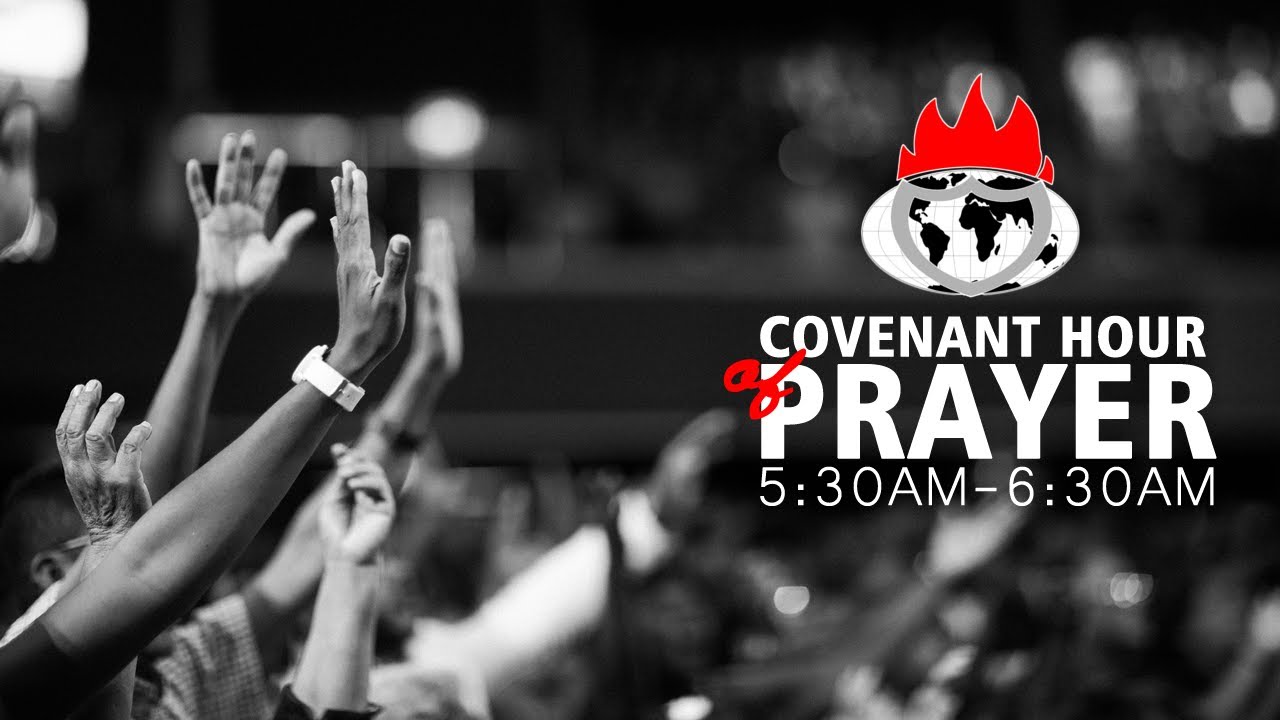 Living Faith Church Worldwide (also known as Winners Chapel) is an Evangelical charismatic Christian denomination and a megachurch. The headquarters is located in Ota, Nigeria, and have churches all over the world, with the mandate to liberate mankind from all forms of oppression.
Intercession 1: Father, let the Holy Ghost take over our harvest field to fully deliver the prophetic mandate for this prophetic season
Zech. 4:6 Then he answered and spake unto me, saying, This is the word of the LORD unto Zerubbabel, saying, Not by might, nor by power, but by my spirit, saith the LORD of hosts.
Intercession 2: Father, we decree the destruction of all the powers of darkness out to resist the entrance of the Gospel, as the army of the Lord marches across our harvest field all through this prophetic season
Rev. 12:11 And they overcame him by the blood of the Lamb, and by the word of their testimony; and they loved not their lives unto the death.
Intercession 3: Father, turn all our New Converts and New Members to active disciples of Christ this year  
Jn. 4:29/39 Come, see a man, which told me all things that ever I did: is not this the Christ? 39 And many of the Samaritans of that city believed on him for the saying of the woman, which testified, He told me all that ever I did. 
⇒ Winners Chapel Intercessory Prayer Guideline Towards the Rescue of Nigeria
Intercession 4: Father, in the name of Jesus, open my eyes to behold wondrous things out of Your law, thereby turning me into a living wonder among men
Ps. 119:18 Open thou mine eyes, that I may behold wondrous things out of thy law.
Intercession 5: Father, gather multitudes into our Midweek Communion service tonight, and grant every worshipper an encounter with your power, resulting in turnaround testimonies
2 Cor. 3:18 But we all, with open face beholding as in a glass the glory of the Lord, are changed into the same image from glory to glory, even as by the Spirit of the Lord.
About Living Faith Church Worldwide:
Living Faith Church Worldwide (also known as Winners Chapel) is an Evangelical charismatic Christian denomination and a megachurch. The headquarters is located in Ota, Nigeria, and have churches all over the world, with the mandate to liberate mankind from all forms of oppression. Read More