Covenant Hour of Prayer guideliine for today 14th February 2023. Kindly join the Covenant Hour of Prayer and pray the prayers below with faith and intensity.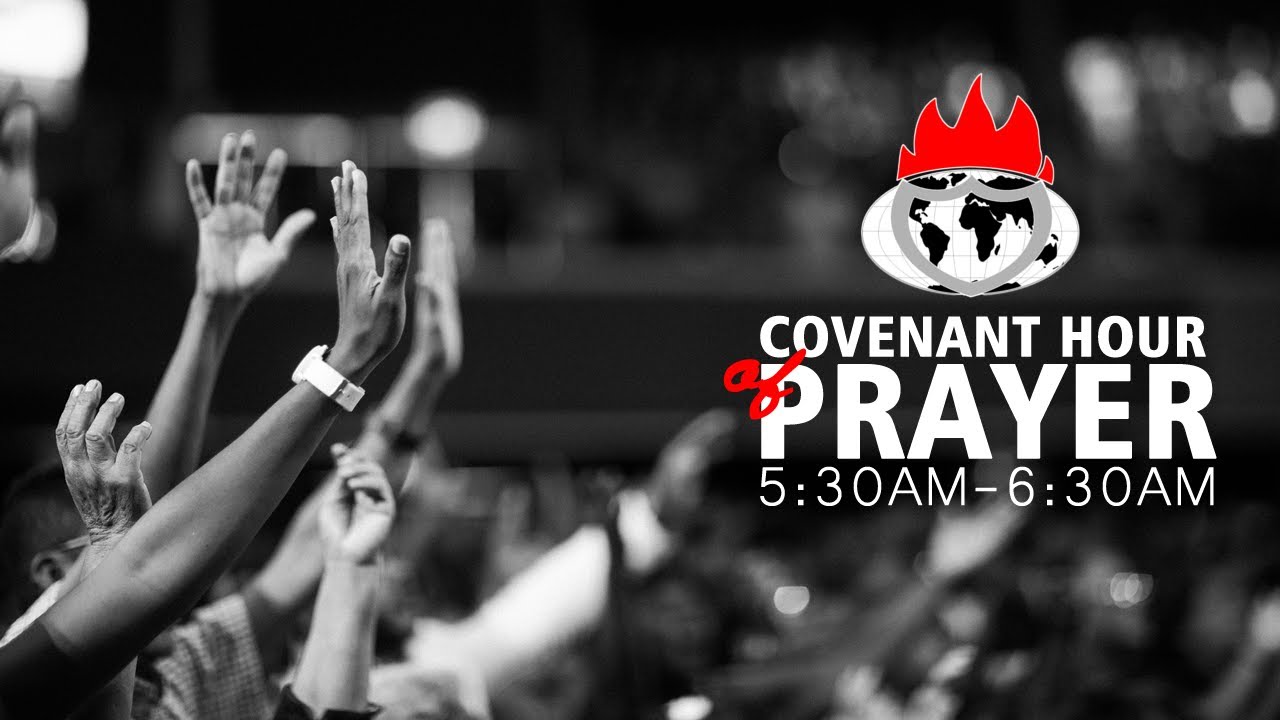 Living Faith Church Worldwide (also known as Winners Chapel) is an Evangelical charismatic Christian denomination and a megachurch. The headquarters is located in Ota, Nigeria, and have churches all over the world, with the mandate to liberate mankind from all forms of oppression.
Intercession 1: Father, let the 'master reaper-angel' put his sharp sickle into our harvest field, thereby reaping multitudes into the Kingdom and into this church all through this prophetic season
Rev. 14:14 And I looked, and behold a white cloud, and upon the cloud one sat like unto the Son of man, having on his head a golden crown, and in his hand a sharp sickle.
Intercession 2: Father, let this church experience supernatural growth all through the ongoing 'Prophetic weeks of harvest' far above all we have ever known
Act. 5:14 And believers were the more added to the Lord, multitudes both of men and women.)
Intercession 3: Father, empower every Winner for tireless engagement in all our soul-winning endeavors this prophetic season, resulting in the massive salvation of souls across our harvest field
⇒ Winners Chapel Intercessory Prayer Guideline Towards the Rescue of Nigeria
 1 Cor. 15:58 Therefore, my beloved brethren, be ye stedfast, unmoveable, always abounding in the work of the Lord, forasmuch as ye know that your labour is not in vain in the Lord.
Intercession 4: Father, let Your angels protect and preserve all our new converts and members from all assaults of the wicked, so they can abide in this church
Exo. 23:20 Behold, I send an Angel before thee, to keep thee in the way, and to bring thee into the place which I have prepared.
Intercession 5: Father, grant every Winner, wisdom to nurture the souls targeted all through this prophetic season to the point of establishment in the faith and in this church for life
Pro. 24:3 Through wisdom is an house builded; and by understanding it is established:
About Living Faith Church Worldwide:
Living Faith Church Worldwide (also known as Winners Chapel) is an Evangelical charismatic Christian denomination and a megachurch. The headquarters is located in Ota, Nigeria, and have churches all over the world, with the mandate to liberate mankind from all forms of oppression. Read More