Watch Hallelujah Challenge 2023 With Pastor Nathaniel Bassey
2023 Hallelujah Challenge with Nathaniel Bassey begins on on Tuesday 7th February 2023. It is a set time to experience God intervention through worship and songs of praise. Please find details on how to be a part of the Challenge in this blog post.
Ministers and worshipers all over the world can now join the event through the live stream details below.
Click the button below to start watching the program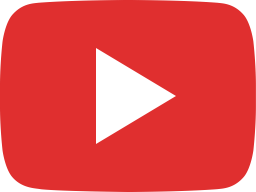 HALLELUJAH CHANT | NATHANIEL BASSEY feat. NTOKOZO MBAMBO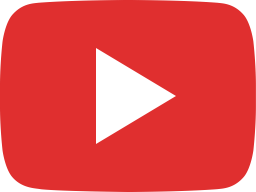 EBENEZER | NATHANIEL BASSEY feat. VICTORIA ORENZE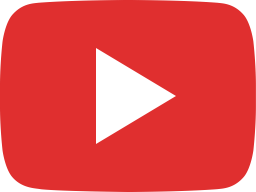 EBENEZER - NATHANIEL BASSEY feat. VICTORIA ORENZE (TRAILER VIDEO) #hallelujahlive #nathanielbassey

You are watching Hallelujah Challenge with Nathaniel Bassey 
Hallelujah Challenge is an inter-denominational gathering of Christians on virtual platforms led by Pastor Nathaniel Bassey (Nathaniel Bassey). It is a 21-day Mid-Night of Praise and Worship that avails believers with the opportunity to seek the face of God. The event features a Hallelujah Festival to conclude the challenge often but not always. This event will hold live as detailed below.
2023 Halleluyah Challenge Programme/Schedule
DATE: Tuesday, 7th February – Monday 27th February 2023
TIME: 11:59 Pm (WAT)
Halleluyah Festival 2023 Ministers
Below are the list of people ministering at Halleluyah Festival 2022;
Nathaniel Bassey
Kindly anticipate more details.
What is Hallelujah Challenge All About?
According to the official website For the Hallelujah Challenge, The key scripture of the Challenge is;
Acts 16:25-26
25 And at midnight Paul and Silas prayed, and sang praises unto God: and the prisoners heard them.
26 And suddenly there was a great earthquake, so that the foundations of the prison were shaken: and immediately all the doors were opened, and every one's bands were loosed
Since 2017, every edition of the Hallelujah Challenge has been confirmed with testimonies, many so shocking that they are hard to be shared publicly. God be praised for His marvelous works.
The Hallelujah Challenge primarily educates and edifies believers on their relationships with God through sharing the importance and workings of the Holy Spirit; and having a one-on-one communication with him.
Hallelujah Challenge is an hour-long online praise program unto the Lord. The sessions of praise hold daily during designated periods every year, as God leads the convener, Pastor Nathaniel Bassey. Commencing at 11:59 PM, it features sessions of passionate praise and prayer.
Hallelujah Challenge has become a mountain of high praises, fervent prayer, heartfelt worship, deliverance, breakthrough, miracles and signs.
The Challenge first held in 2017 from June 1 – June 30, 2017 and followed the #tongueschallenge that held prior. It all started from an Instagram Live video by Nathaniel Bassey, streaming praise and worship from his living room. That initial praise session went on to attract tens of thousands around the world, joining online to praise God together.
Editions of the Hallelujah Challenge often (but not always) ends with a Festival, which holds at a physical venue. It features time of praise, intercession prayer and lots of testimonies.
The primary inspiration of the Challenge is to praise of God. This is done by having worship sessions in music through the HolySpirt/ by the help of the Holy Spirit. Consequently, the performance of songs are spontaneous and performed for strictly non-commercial purposes whether alone by Nathaniel Bassey with the help of his team, or with third parties such as YouTube, Instagram or Facebook.
The performance of any song whatsoever in terms of their lyrics, sounds, beats etc is not of a manner as to deprive the owners of such songs of their exclusive rights of ownership. The songs on the Challenge may feature songs owned by Nathaniel Bassey, songs owned by other spirit filled gospel artistes, as well as contemporary Christian music which are performed for religious purposes in churches and other Christian gatherings, which shall be duly acknowledged.
We affirm that the Challenge does not deprive copyright owners of their economic rights, as they are not performed for entertainment or popularity.

SIGNED: Nathaniel Bassey
You are next in line for a testimony!
Visit the Hallelujah Challenge Official Website: www.hallelujahchallengelive.com
Remember you can always get information on Halleluyah Challenge and other Christian events like this on Christian Events website.