Begin and stay uplifted all through this day with scriptures and power-packed prayer points, that keeps your Spirit in tune with God. This short and brief Daily Bible Text and Prayers for today is made available to you, and your loved ones for your daily inspirations.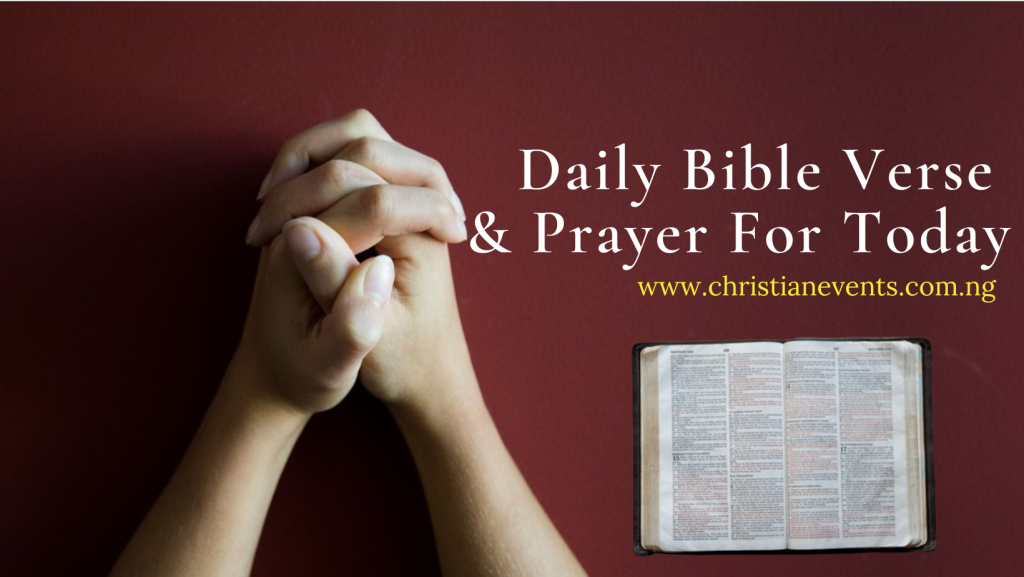 Daily Bible Text for Today: Isaiah 35:10 NIV
And those the Lord has rescued will return. They will enter Zion with singing; everlasting joy will crown their heads. Gladness and joy will overtake them, and sorrow and sighing will flee away.
Prayer Points for Today 2nd February 2023.
Dear Father in heaven, we thank you that you lead us on all our paths. Together we praise your name. We plead with you, stay with us, especially when the world grows darker. Stay with us and send down your power.
Send your power in answer to our prayers. For all people we pray, "Father in heaven, these are our brothers and sisters in spite of their failures and sins." Help them, O God. May they soon come to recognize who you are, what you do, and what you will still do, so that the whole world can be joyful and all people on earth may know the blessing of being your children. Amen.
"So tell them, 'As surely as I live, declares the LORD, I will do to you the very thing I heard you say: " Numbers 14:28 (NIV)
This daily Bible verse and Intercessory guide are published by Plough Publishing House (NY), an independent publisher of books on faith, society, and spiritual life. See more.