Begin and stay uplifted all through this day with scriptures and power-packed prayer points, that keeps your Spirit in tune with God. This short and brief Daily Bible Text and Prayers for today is made available to you, and your loved ones for your daily inspirations.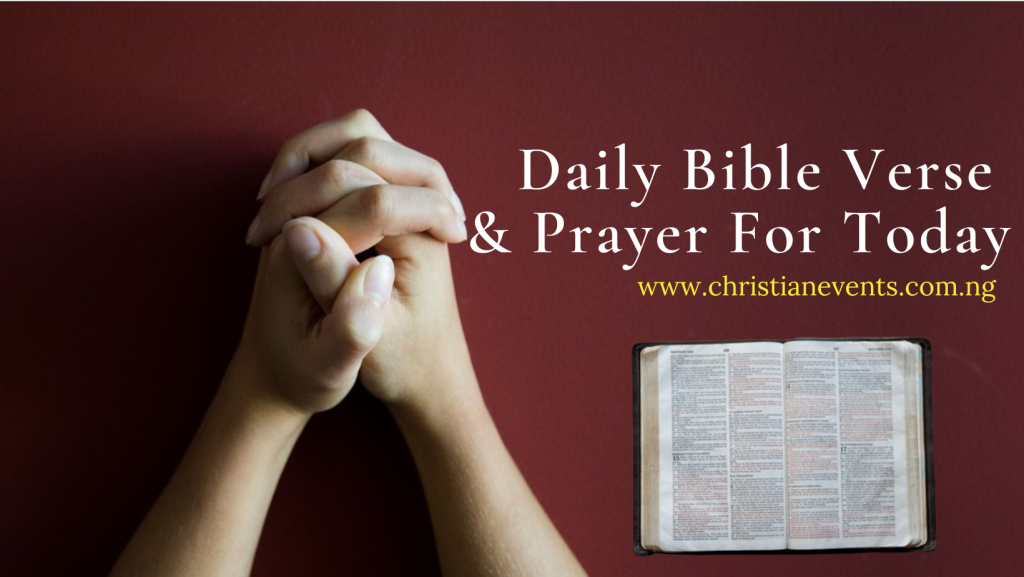 Daily Bible Text for Today: Psalm 32:8, NIV
I will instruct you and teach you in the way you should go; I will counsel you with my loving eye on you.
Prayer Points for Today 28th January 2023.
Lord our God, we come into your presence and ask you to help us. Help us in every part of our lives, even when we do not understand. Be with us with your Spirit. Guide and lead us with your hand. Let your will be done in all things, even if we must bear suffering.
Your will is for good alone and you will set everything right. Help us. Bless us through your Word, through everything we are allowed to hear from you, our God and our Father. Amen.
"So tell them, 'As surely as I live, declares the LORD, I will do to you the very thing I heard you say: " Numbers 14:28 (NIV)
This daily Bible verse and Intercessory guide are published by Plough Publishing House (NY), an independent publisher of books on faith, society, and spiritual life. See more.